WE ARE ADAPTIVE

WRESTLING-SPECIFIC MEDIA
---
Tigers and Bulldogs and Blue Jays...oh my
November 19th, 2023| Written by: Staff writer

While four of the state's top-10 teams went to Mobile this weekend, enough teams were left in Louisiana to hold some matches which will, if not affect future seeding just yet, will have a lot of coaches and kids wondering at what weight classes they will compete in come January.
Griffin Open
Entering only 11 wrestlers, Holy Cross had two champions, three runners-up and five 3rd and 4th place finishers to win the Griffin Open with 192 points. Host Dutchtown, with two champions and two runners-up, placed second with 176 points, followed by East Ascension with 132.5 points.
Live Oak champions Kolton and Kevin West and runner-up Billy Edmonston; St. Amant placers (one has to guess) Zachary Hamilton, Christopher Obey (?), Bradley Anderson (3rd), Rayne Steely (1st), Mikayla Byington (2nd) and ?; Walker's Toni Jarreau (3rd), Gabriel Millbern (1st) and Kye Karcher (2nd); Dutchtown's Cole Gros; Dutchtown team.
Michael Klein of Holy Cross, Aiden Krass of East Ascension, Cole Gros of Dutchtown, Sergio Houston of Zachary and Gage Kelley kept their seasons unblemished.
Of note, Holy Cross' Gunner Guidry finally abided by the seeding committee's recommendation, albeit probably not much to his liking as he fell to Zachary's Sergio Houston for the second time this season.
Walker's Kye Karcher has to wonder who he offended as, after surviving and placing 5th in the Division I 120 lbs. weight class in 2023, now he has Ozias Gray of Acadiana with whom to contend. Gray won their first meeting 7-2. In the 2022-23 season Karcher lost 15 matches. Six of those were to the state champions in Division I and Division II. Two were to Division I runners-up. Five were to kids who placed third in Division I. One was to a fourth-placer in Division I, whom Karcher avenged twice, and another to a Division I sixth-placer, whom Karcher avenged via taking fifth. This season he has lost to two Division I fourth-place winners in 2023, and then to Gray, whose only two losses have been to Tyson Roach of Sam Houston. He did, however, also pin a defending Division I state champion. And yes, I looked all of this stuff up at midnight and published it because I did not want Kye's father to think I was picking on the young man. He did great last season and is doing fine this year. The competition he faced last season and so far this season is just plain ridiculous, though. He will get his win, though, I have no doubt.
East Ascension's Aiden Krass posted a third win over Jonas Rebstock of St. Thomas More (yes, I know who you are now, young man!). And East Ascension's Jamarcus Thomas picked up a quality win over Matthew Krail of Holy Cross. While I did not see the match, I did mention in the EA vs. Catholic dual that Thomas was, well, squirrelly, or eely, or just a bit funky, and would thus pose some unexpected problems for his opponents.
I cannot surmise why Klein, albeit an eighth-grader who is not going to vigorously complain, was the Round 1 opponent of top-seeded Holden Wempren of East Ascension. Just a week earlier Klein defeated Wempren 11-0 MD in the Tiger Open finals.
Griffin Open Finals
Boys
Weight
Champion
School
Runner-up
School
Result
Weight
Champion
School
Runner-up
School
Result
106
Michael Klein
Holy Cross
Austin Langlinais
Lafayette
2:50
150
Kolton West
Live Oak
Reed Serio
Brusly
1:41
113
Braylin Poston
Brusly
Noah Hyatt
Dutchtown
4-2
157
Sergio Houston
Zachary
Gunner Guidry
Holy Cross
12-7
120
Anthony Oubre
Holy Cross
Colin Romero
St. Thomas More
6-0
165
Kevin West
Live Oak
Antwon Parks
Holy Cross
7-5
126
Ozias Gray
Acadiana
Kye Karcher
Walker
7-2
175
William Mathis
Dutchtown
Beau Rabalais
Brusly
9-7 SV
132
Aiden Krass
East Ascension
Jonas Rebstock
St. Thomas More
6-0
190
Gavin Landry
Central
Billy Edmonston
Live Oak
1:44
138
Jamarcus Thomas
East Ascension
Matthew Krail
Holy Cross
6-5
215
Gage Kelly
Live Oak
Aiden Angrisano
Dutchtown
8-4
144
Cole Gros
Dutchtown
Cayden Richard
Acadiana
11-5
285
Gabriel Millbern
Walker
Colt Fisher
Sam Houston
JV Select
Weight
Champion
School
Runner-up
School
Result
Weight
Champion
School
Runner-up
School
Result
106
Chevy Coleman
Sam Houston
Mikayla Byington
St. Amant
0:33
150-157
Rayne Steely
St. Amant
Gabbie Schaeffer
Live Oak
0:55
113
Kaitlyn Allen
Zachary
Maryanna Marquart
Plaquemine
4:20 & 1:13
165-175
Kennedi Guidry
Acadiana
Makel Cole
East Ascension
0:21
120-126
Sarah Houston
Zachary
Laylea Toups
Brusly
0:15 & 1:00
190
Madison Chavarria
Dutchtown
Der'eon Johnson
Sam Houston
2:42
132
Isabella Guillory
East Ascension
Matty Stutes
Acadiana
2:52
215-285
Hailey Weaver
Brusly
Breann Cullen
East Ascension
4:23
138-144
Sara Daley
Brusly
Sherry Jugssuijinda
Central
1:28
Host Fontainebleau won a tight Bulldog Brawl by 7.5 points over runner-up Chalmette. Six individual championships notwithstanding, the two head-to-head Fontainebleau vs. Chalmette finals at 106 lbs. and 126 lbs. was the difference between the Bulldogs' 221.5 points and the Owls' 214. De la Salle was a distant third with 143 points.
Dylan Duvernay of De la Salle and Leeland Webb of Chalmette, kept their undefeated seasons in tact.

LEFT: Riverdale's Sullivan Cantrelle (3rd) and Taylor Mahoney (1st)
RIGHT: John Curtis placers (possibly in order) Brooks Daigle, Patrick Brue, Gavin Ledet and Abel Halsey
Bulldog Brawl Finals
Weight
Champion
School
Runner-up
School
Result
Weight
Champion
School
Runner-up
School
Result
106
Cole Poore
Fontainebleau
Hasan Kahla
Chalmette
5-1
150
Rylan Fontenot
Rayne
Cole Caruso
Chalmette
1:07
113
Jayden Pontecorvo
Chalmette
Jake Volz
Rummel
1:38
157
Leeland Webb
Chalmette
Brock Gross
Belle Chasse
1:11
120
Dylan Duvernay
De la Salle
Brayden Sellers
Fontainebleau
20-9 MD
165
Carter Cabiro
Fontainebleau
Julian Nobre
Belle Chasse
2:16
126
Samuel Favaza
Fontainebleau
Michael Stout
Chalmette
1:42
175
William Coles
St. Paul
Davin Basile
Chalmette
1:55
132
Seth Grady
Fontainebleau
Abel Halsey
John Curtis
3:25
190
Taylor Mahoney
Riverdale
Tremaine Williams
NOMMA
3:04
138
Asher Wilson
Fontainebleau
Ayden Broussard
Rayne
3:48
215
Joel Marchand
Hannan
Aiden Hardin
De la Salle
5-3 SV
144
Mohammad Gaber
Chalmette
Gabriel Mertz
Mandeville
0:26
285
Landon Redman
Fontainebleau
Gavin Ruble
Pearl River
4:33

Mr. Bee Durham nailed it. New Orleans needs a big November tournament. Why cannot Jesuit or Holy Cross or...well, probably just one of those two, host a two-day event in which Jesuit, Catholic, Holy Cross, Brother Martin, Teurlings Catholic, etc., can participate and invite teams from Alabama and, how about Arkansas? Aside from the Trey Culotta the GNO area only has one-day tournaments. The GBR area has three (LA Public Schools, Louisiana Classic and GBRs). (OK, I elaborated on what Mr. Durham wrote, but that is most certainly what he meant, right?)
Fourteen of the 28 finalists were from Louisiana schools. Of the 112 top-eight placements in the Varsity Elite division, 38% were awarded to kids from the Pelican State, or Sportsman's Paradise, whichever.

The Jesuit Blue Jays (left) had two champions, three runners-up and six other top-six placers to score 225.5 Points. That was 15.5 points more than runner-up Brother Martin (210) and 59.5 points better than Thompson, AL (166). Teurlings Catholic, with two champions, placed fifth with 124.5 points.

One can derive a lot from the head-to-head matches between Louisiana wrestlers, as well as just from their placements. And we can do it and have fun, because none of it matters in mid-November!
Can anyone ask for a better two days than Rummel sophomore Liam Ritchie had at 106 lbs.? Sure. The 4th seed, the 5th seed and the 1st seed could. And then some unknown (to me) Jesuit kid, sophomore Brady Hunter. If it looks like he got lucky to get into the finals via a forfeit in the semifinals, look again. He only lost 6-4 to Ritchie.
| | |
| --- | --- |
| I have to conclude that nobody told the seeding committee that I helped coach Matthew Graffagnini's father in the 1980s. (Or maybe they did and the committee just did not care. I bet I was not mentioned at all, sigh.) The Crusader freshman did not make his path to the finals easy. After two byes (OK, those were probably easy) he won his Round 3 match 9-8 over the sixth seed. He beat third-seeded Daniel Daspit of Teurlings Catholic 8-5, and then defeated a second-seeded senior 7-4 in the semifinals. By then the freshman had made his point. His finals opponent was eighth-seeded Colton West of Bob Jones, who defeated top-seeded Michal Barnett of Jesuit 15-9. Graffagnini destroyed Mr. West in 1:48. | |
Alex Rojas is so predictable. Three wins - three 17-2 technical falls. Someone might get wise to that strategy and just get pinned.
The 126# weight class was by far the most interesting one. 2022 Division I and 2023 Division II state champion senior Tyson Roach of Sam Houston was seeded first. 2023 Division I state champion Bodi Harris, a junior, was seeded second. In the 2022 106# finals, Harris lost to Roach 16-4 MD. Rummel junior and 2023 Division II state champions Kaiden Triche was seeded third. Harris had a fall over Triche in 5:40 in the 2023 Louisiana Classic. The only other Louisiana head-to-head match was a fall in 2:46 by Roach over Quinn McDermott of Brother Martin. In the semifinals Triche fared much better against Harris yet still fell 6-4. Triche went on to place third. That left a rematch of Roach and Harris. This was a match that was important to a lot of people re whether they want to stay in the 126 lbs. weight class or not. Most learned they did not, as the best description of this match was that Harris had an "unscheduled disassembly" against Roach, who scored a fall over the Blue Jay in 0:50.

[LEFT: Sam Houston participants Caleb Lavine (2nd at 138 lbs., Trent Hudson (6th at 144 lbs.) and Tyson Roach (1st at 126 lbs.)]
The 132 lbs. weight class did not go as a lot of people expected as Catholic sophomore Kristian Scott was defeated 6-1 in the semifinals by a fifth-seeded senior from Wetumpka, AL. In the match for third place Scott found himself against Jesuit's Jose Rincon, and Scott prevailed via a fall in 3:25.
The finals at 138 lbs. was interesting. Brother Martin's Richie Clementi, the top-seed, of course, was there, and he was met by sixth-seeded Caleb Lavine of Sam Houston. Lavine needed a 2-0 SV match to win the quarterfinals and then scored a fall over Jesuit's second seed JP Webre 6-0. Clementi dominated Lavine in a 9-1 MD, but probably got a better contest than he may have expected from the Sam Houston junior. But Lavine seemed to hesitate committing himself to an offensive attempt. Against Clementi, that is a daunting task, no doubt. But it is a task someone has to take if they ever expect to beat the Crusader junior.
After the first two minutes of the 144 lbs. finals it appeared nobody told Jesuit freshman Isaac Orillion was wrestling against a 2023 Alabama 7A state runner-up, as the Blue Jay opened up a 5-0 lead and almost pinned his opponent. No worries, though, as Spain Park's Bradley Williams reminded Orillion himself in the second period using a reversal to set-up a fall in 2:35. One has to give Orillion his "props" for that match, and also for a 6-5 quarterfinals win over Jacob Elsensohn of Brother Martin just after he gat past a Benjamin Russell opponent 11-10. Then he had to get past senior Trent Hudson of Sam Houston, who placed sixth.
At 150 lbs. defending Division II state champion Brant Babineaux controlled a 3-2 finals match against Nick Dempsey of Thompson.

Ate 165 Lakeshore's Kaleb Sanders was just glad to be in the finals, despite losing via a 20-4 TF. He can still savor the 5-4 win over an extremely tough Gabe Cuba of Catholic.

At 175 Rory Horvath put up a good fight against McAdory's defending 2023 Alabama 7A state champion Christion Griggs, yet fell 6-3.
Defending Division I runner-up Jackson Calderaro scored falls of 0:28, 1:53, 2:29 and an 11-1 MD finals decision to just dominate his bracket. This was the Jackson Calderaro nobody wants to see at the state championships in February.
We need some football players back to bolster-up our 215 lbs. wrestlers. 215 lbs. Is the only weight class in which no Louisiana wrestlers placed in the top-eight,
Jesuit's two-time defending Division I state champion Spencer Lanosga never made it into the second period in four matches. He scored falls in 1:31, 1:19, 1:12 and 1:33 to win the title.
Gulf Coast Clash Varsity Elite Placers
Weight
1st
2nd
3rd
4th
5th
6th
7th
8th
106
Liam Ritchie
Rummel
Brady Hunter
Jesuit
*
*
William Fontenot
Brother Martin
*
*
*
113
Matthew Graffagnini
Brother Martin
*
*
Daniel Daspit
Teurlings Catholic
Dominick Durham
Rummel
*
Michael Barnett
Jesuit
Noah Confident
Brother Martin
120
Alex Rozas
Teurlings Catholic
*
*
*
Blake McDonald
Brother Martin
Jack Heslin
Jesuit
*
*
126
Tyson Roach
Sam Houston
Bodi Harris
Jesuit
Kaiden Triche
Rummel
*
Quinn McDermott
Brother Martin
*
*
*
132
*
*
Kristian Scott
Catholic
Jose Rincon
Jesuit
*
*
Brennan Boyer
Teurlings Catholic
138
Richie Clementi
Brother Martin
Caleb Lavine
Sam Houston
*
JP Webre
Jesuit
Brennan Romero
Teurlings Catholic
*
*
*
144
*
Isaac Orillion
Jesuit
Jacob Elsensohn
Brother Martin
*
*
Trent Hudson
Sam Houston
Reece Knight
Catholic
*
150
Brandt Babineaux
Teurlings Catholic
*
*
Braden Hite
Brother Martin
Cameron Gandolfi
Rummel
*
*
Sal Caserta
Brother Martin
157
*
*
Kyle Chauvin
Brother Martin
*
Leighton Evans
Catholic
*
*
Dominic Joppa
Lakeshore
165
*
Kaleb Sanders
Lakeshore
*
Harris Treating
Jesuit
Gabe Cuba
Catholic
*
*
*
175
*
Rory Horvath
Brother Martin
Patrick Matthews
Jesuit
*
*
*
*
*
190
Jackson Calderaro
Jesuit
*
*
Cam Himmel
Jesuit
*
*
Pike Landry
Teurlings Catholic
*
215
*
*
*
*
*
*
*
*
285
Spencer Lanosga
Jesuit
*
*
*
*
*
Luke Shaw
Brother Martin
*
[Thanks to Alex Lozano of Louisiana Past and Current Collegiate Wrestlers on Facebook for reminding me about North Desoto at this event.]
North Desoto had three champions and placed fourth in the Heath Invitational held at Rockwall-Heath High School in Heath, Texas.
North Desoto Heath Invitational Placers
| | | |
| --- | --- | --- |
| Weight | Name | Place |
| 113 | Lathan Tabor | 3rd |
| 132 | Collin Bell | 3rd |
| 138 | Nathan Adams | 1st |
| 144 | Dalton Compton | 1st |
| 150 | Chase Smart | 1st |
| 190 | Caden Robison | 4th |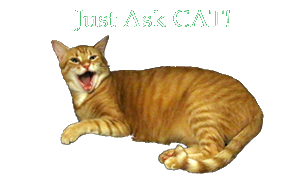 ---
© 2022-23 by Louisiana Wrestling News
You may not make electronic copies of these copyrighted materials nor redistribute them to 3rd parties in any form without written permission.