WE ARE ADAPTIVE

WRESTLING-SPECIFIC MEDIA
---
Forget after reading: 2023-24 Preview
September 30th, 2023| Written by: Staff writer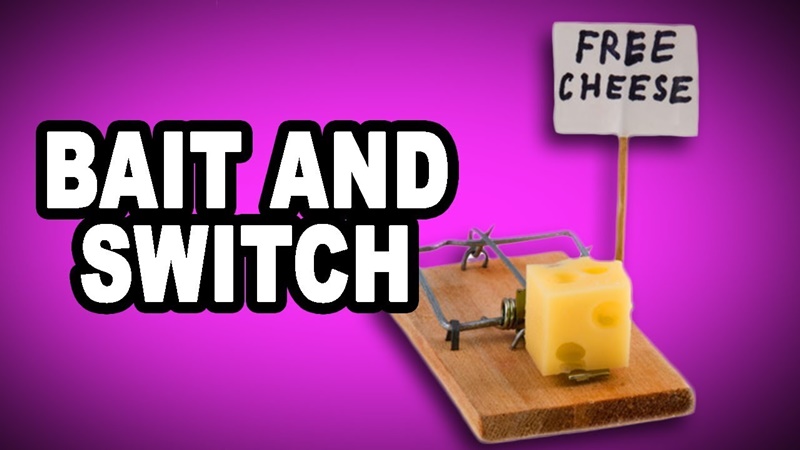 Now that I have your attention, I would like to ask coaches, wrestlers, parents, or anyone else to send me JPGs or PDFs of your 2023-24 schedules. Please send them as an attachment, rather than in the text, of an email, to editor@lawrestlingnews.com.
Not only will people be able to use one source to see what is scheduled every week, I can also use the schedules to list tournament dates which are not yet on TrackWrestling. If you have tournament flyers ready, please send them as well.
Additionally, if coaches send the schedules, I need to ask another favor of them. I need coaches to commit to asking other coaches to keep their wrestlers who are not supposed to be inside the barricades outside of them for the state championships. If I cannot count on my photographers getting shots of the semifinals matches and then the ensuing CSFs and placement matches. I have not received an answer from the LHSAA re who is responsible for telling security personnel what to do. I do not know if the security personnel care in the first place. The only ones who can guarantee that only the wrestlers allowed by LHSAA rules are allowed inside of the barricades are the coaches.
I will need to know before I go to Bossier City whether I can count on a few coaches to mention the issue at the coaches meeting on the Friday and Saturday mornings of the 2024 state championships. If y'all do not think it is an issue worth worrying about, that is fine. A little disappointing, but I will find something else to do with $8,000 and three extra months of free time. I would rather spend the money and use the time, though. By being able "to count on" you, I ask that you not be miffed if you get emails on the Thursday and Friday nights before the meetings to remind you.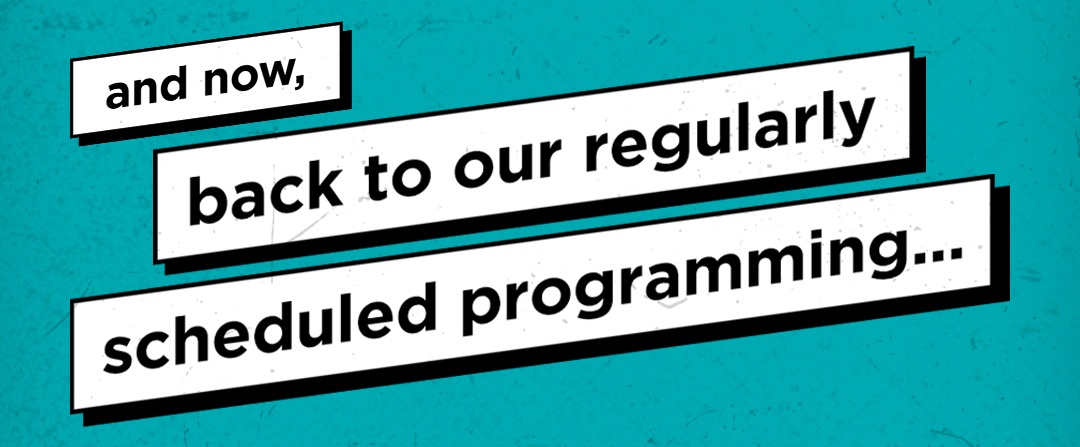 A new LHSAA wrestling season starts in November. That much I know. I should stop right there. (If I had written that last sentence before I spent the time to research and write the tripe below...)
NEW WEIGHT CLASSES
We have new weight classes! I hate new weight classes! Remaking "boiler plates" is not as easy as one may think. But I have had to do that since insanity inflicted me in 2006 re starting the LHSWA website.
Seventeen years later my insanity is sharply honed.
What rocket scientist determined the new weight classes? (I am betting on Ephraim Craddock of St. Amant because I did not post anything about the St. Amant, Hannan and John Curtis tri-meet. I knew that guy would do better at state than he was expected to do, and this is the thanks I get!)
If not Mr. Craddock, someone, or, more likely, a lot of people, spent a lot of time on adjusting the wrong 6/7ths of the weight classes.
Look at the 2022-23 weight classes and the differences between the first 12.
| | | | | | | | | | | | | | | |
| --- | --- | --- | --- | --- | --- | --- | --- | --- | --- | --- | --- | --- | --- | --- |
| | 1 | 2 | 3 | 4 | 5 | 6 | 7 | 8 | 9 | 10 | 11 | 12 | | |
| Weight Class | 106 | 113 | 120 | 126 | 132 | 138 | 145 | 152 | 160 | 170 | 182 | 195 | 220 | 285 |
| Difference | | 7 | 7 | 6 | 6 | 6 | 7 | 7 | 8 | 10 | 12 | 13 | 30 | 65 |
The average difference between the first 12 "old" weight classes was 7.42 lbs.
Now look at the first 12 2023-24 weight classes and the differences between them.

| | | | | | | | | | | | | | | |
| --- | --- | --- | --- | --- | --- | --- | --- | --- | --- | --- | --- | --- | --- | --- |
| | 1 | 2 | 3 | 4 | 5 | 6 | 7 | 8 | 9 | 10 | 11 | 12 | | |
| Weight Class | 106 | 113 | 120 | 126 | 132 | 138 | 144 | 150 | 157 | 165 | 175 | 190 | 220 | 285 |
| Difference | | 7 | 7 | 6 | 6 | 6 | 6 | 6 | 7 | 8 | 10 | 15 | 30 | 65 |
Now the difference is 7.0 lbs.

Think of what it must take for the NFHS to change anything. Well, I asked them at 11:35 p.m. on September 24th. That was days ago, so I do not expect an answer

(I asked nicely, too!). A lot of effort, no doubt, resulted in a mere 0.42 lbs. over 12 weight classes.

I have to change all of my boilerplates to reflect the new weight classes due to less than half of a pound.

Yet there are still 65 lbs. between the 220 lbs. and 285 lbs. weight classes. A lot of kids are at their physical best at 230-240 lbs., but if they cannot drop to 220 lbs., they are stuck in a weight class in which the best usually have a hard time surviving long against kids who really weigh 285 lbs.

With what I deem relevant information I can still preview the 2023-24 season and make predictions that nobody should take seriously.

Please know that I am not inferring it is impossible for teams I do not list in this article as favorites cannot do much better than I may predict. Catholic proved that last season, as I had them third at the state championships, and they came one win away from winning it. They also ran away with the Louisiana Classic title.

It should be safe to use "copy & paste" from 2023 to list the 2024 state championship teams. Jesuit, Teurlings Catholic and Shaw have the teams to repeat their 2023 finishes.

Predicting who takes home the runner-up plaques is a tad more difficult, except in Division II as North Desoto has the team to place second again. In Division I, it should be close between Holy Cross and Brother Martin. In Division III De la Salle might seem like a good choice, but they are not guaranteed to do better than Evangel, Hannan or John Curtis.

And please know there are a lot of kids I could mention on teams that are and are not mentioned as trophy or plaque contenders. I contemplated doing that, but listing every kids who placed in the top-six and did not graduate, as well as many who did not place in the top-six but are still dangerous on the mats, and then justifying each of them - that is an enormous task. And I will still miss some. So forgive me, please, Brock, Alex, Kye and Hunter (I wanted to mention one in each high school grade).

Favorite: Jesuit

NEW MATH

The Blue Jays lost five to graduation. That is 36% of a 14-man team. Those five, however, only accounted for 29% of the Blue Jays' 263.5 points scored to win the 2023 Division I championship.

That's a new wrinkle to the math, but so far I like it. Let us see how that works for the Division I runners-up, Catholic. The Bears graduated nine wrestlers, or 64% of their state team. Those wrestlers scored 63.5% of Catholics 259.5 points. The returning Bears scored 36.5% of Catholic's total. The returning Blue Jays scored 71% of the Blue Jays' points.

NEW MATH FAILED IN THE MID-1970S

No, that theory is not earthshaking by any means. Catholic lost nine wrestlers and Jesuit only five. The strength of a returning team is contingent on the caliber AND the number of the returning kids. But you knew that, so count reading the last two paragraphs as 10 seconds of your life that I stole from you. (I lost about 20 minutes, if it helps.)
2023 D1 state champions Bodi Harris and Spenser Lanosga

The Blue Jays have the numbers and talent to repeat as Division I champions, a feat that was routine for decades but that has not been accomplished since the 2005 and 2006 state tournaments under head coaches Mark Strickland and Carlos Bertot.

Senior Spencer Lanosga has a 2021 runner-up medal to keep both of his state championship brackets company.

Junior Bodi Harris has a 2022 runner-up medal to go with his 2023 championship. Both should be favorites to repeat in 2024.

Jesuit has two 2023 runners-up returning in sophomore Michael Barnett and senior Jackson Calderaro.

Senior Arthur Schott placed third at 160 lbs.

Senior Griffin Ellis will want to improve on a sixth-place finish as a second seed.

Other returners are juniors Jose Rincon (6th) and Wyatt Mire (5th), and junior Patrick Matthews, who placed T-7 as he was expected to do.

The Blue Jays are not lacking replacements for open weight classes.

Max Belsome had a very good 2022-23 season and junior Harris Treuting won a Super 32 early entry tournament in September.

The Blue Jays have 66 others to choose from, and that does not count incoming freshmen.



As an "intangible," add the talents of former Blue Jay head coach Carlos Bertot to the assistant coaching staff. Bertot, as a head coach, led Jesuit to Division I team titles in 2006 and 2009.
Main Competition: Holy Cross and Brother Martin
Most of the larger Catholic schools do not go through rebuilding phases. They just reload. Holy Cross lost only two state wrestlers to graduation, so they will reload pretty fast. Brother Martin has seven spots to fill on their starting roster, though.
2023 D1 state champion Nicholas DiGeralamo

The Tigers will be led by state champion junior Nicholas DiGeralamo who, after a tough start to the 2022-23 season (which means one loss), went on to dominate 160 lbs.

They return a runner-up in junior Gunner Guidry, who proved again that he cares little for "rules" and the like, by making the finals as a fifth-seed.

Three third-place winners are returning in senior Vincent Vidacovich, junior Landon Smith and, to the Crusaders' chagrin, sophomore Anthony Oubre. Add three other state placers to that mix, a 2023 Ken Cole finalist and four others with state championship tournament experience, and the Tigers are a team that will make the Blue Jays work hard.





Holy Cross gets intangibles as well.

Their intangibles

have accounted for 10 Division I state championships.

Expected to be on the Tigers' coaching staff are three-time state champions Nick Shields (Brother Martin 2006-08) and Jake Rando (Holy Cross 2015-17), and the first four-time Division I state champion, Paul Klein (Brother Martin 2012-15).
Jesuit and Holy Cross are each returning five wrestlers who scored 20 or more points at the 2023 state championships. The Crusaders have only three.
2022 and 2023 D1 state champion Richie Clementi

Brother Martin has to replace seven wrestlers from their 2023 runner-up team. One is easy – senior Jacob Elsensohn. Elsensohn was injured at the Louisiana Classic and, while cleared to wrestle by the time of the state championships, the time off of the mats made his making 120 lbs. dangerous, and thus he was not on the final Crusader state championships roster. Starting for Brother Martin is not easy, but

Elsensohn will get whatever weight class he wants. He is that talented.

Junior Richie Clementi will be seeking his third state championship and undefeated season. He will be joined by juniors Rory Horvath and Ethan Simmons, who placed second in 2023. Junior Trey Trainor placed fifth while two other returners did not place. Among the ones the Crusaders lost between seasons was Division I top-seed and third-place finisher Anthony Oubre, who will compete for Holy Cross this season.

Matthew Graffagnini, Josh Lara, Hunter Chabert, Quinn McDermott, Noah Confidant, Aiden Webre...the Crusaders have a lot of good kids left.
Experience at the state championships counts, though, and Holy Cross far outpaces the Crusaders in that area.
Dark Horse: Catholic
2023 runner-up Christian Worley

Except for the Bears themselves, very few other people thought Catholic would run-away with the 2023 Louisiana Classic, much less by 35 points. Even had Jesuit's Spencer Lanosga competed and won all of his matches via falls, Jesuit would still have been 3.5 points behind the Bears.

Catholic lost nine state championship (and LACL) wrestlers to graduation. That is a tough hit. They will return three place winners. Two are runners-up in senior Christian Worley and sophomore Kristian Scott. Senior Blair Rousseau placed fourth. Coach Tommy Prochaska can get a lot out of the kids he coaches, though. The Bears have 53 remaining wrestlers from the 2022-23 season and an unknown contingent of freshmen. Do not count them out just yet.
Division I Returning Individual Champions
and Others to Watch
| | |
| --- | --- |
| | Samuel Favaza of Fontainebleau is the one returning Division I state champion not already mentioned. He won at 106 lbs., but his father and brother indicate that he may be prone to growing. He may be at 120 lbs. or 126 lbs. in his junior year. That will require getting a lot stronger, but this kid does not back down to any circumstances. |
Favorite: Teurlings Catholic
It is too late to expect to dethrone Teurlings Catholic in the 2023-24 season. Yet there is hope to do so in the 2024-25 season. Just get them to enroll about 600 more kids and the Rebels will be a Division I problem, and a serious one at that.
2023 D2 state champions Hudson Sharon and Braedon Simoneaux

The Rebels are returning three state champions and five runners-up, one who was a 2022 state champion. Sophomore Alex Rozas was undefeated last season. There is little reason to think he will fare worse than that this season. Sophomore Braedon Simoneaux lost three matches last season. Two of those wrestlers were state runners-up (Gabriel Bonin of East Ascension and Aiden Knight of McAdory, AL) and the other was the two-time state champion Landry Barker of St. Paul. All three of those opponents graduated. Senior Hudson Sharon is the remaining returning Rebel state champion, and while two wrestlers who beat him last season are returning, only one is in Division II, and Sharon avenged that loss three times last season.

Seniors Brandt Babineaux, Brennan Boyer and Kendra James, and juniors Daniel Daspit, Brennan Romero (the 2022 D2 state champion) are the returning 2023 runners-up coming back for the Rebels. That makes eight returning finalists for TC. Then add the practice partners of Layne Rivette, Ethan Boudreaux and Kole Hayes. The Rebels look really good to win a fifth consecutive Division II team title.
Main Competition: North Desoto
2023 D2 state champion Dalton Compton

North Desoto should return nine members of their 2023 runner-up squad, including state champions Dalton Compton, a sophomore, and senior Lake Bates. Returning Griffin runners-up are seniors Collin Bell and Caden Robison, and sophomore Jacob Kershaw. Senior Dylan Compton placed third, and senior Nathan Adams and sophomore Chase Smart placed fourth.

The Griffins are a very strong team and should be a favorite in the 2023 Public Schools Championships. But they are not strong enough, yet, to seriously challenge the Rebels for the Division II championship.
Dark Horses: Rummel and Brusly
The Raiders will return nine 2023 state championship wrestlers. One is state champion junior Kaiden Triche. Five other Raiders placed. Senior Mason Scholl took fourth, as did junior Dylan Stubbs. Senior Cameron Gandolfi placed fifth and seniors Nathan Hester and Jake Brandstetter placed sixth. (The editor is aware but knows little more than that something unfortunate occurred re the Raiders which caused them to forfeit a few consolation round matches. It was, fortunately, not a mistake that meant they would have placed higher than third in the team race, but it did affect how some individual Raiders finished the event.)
The Raiders will also have a freshman named Dominick Durham.
The Panthers have eight wrestlers, including four placers, returning. One of them, third-place winner Cameron Redditt, was a state champion and D2 Outstanding Wrestler in 2022. Senior Beau Rabalais placed 4th and his classmate Reed Serio placed fifth. Junior Braylin Poston placed sixth.
Division II Returning Individual Champions and Thought-provoking Question
Sam Houston senior Tyson Roach is the only one not mentioned so far.

A Division I state champion in 2022 and a Division II state champion in 2023, d

o not be surprised to see Roach go undefeated this season.
Favorite: Shaw
| | |
| --- | --- |
| 2023 D3 state champion Caden Judice | The Eagles are primed to defend their first wrestling state championship. They are returning eight 2023 state championships wrestlers, including sophomore state champion Caden Judice and senior runners-up Blake Andre, Carson Dalton and Raymond Howard. Juniors Giovanni Malta and Mason Wilson placed third, and senior placers James Nero and Bryce Hanley are also returning. |
Main Competition: Basile and Evangel
2023 D3 state champion Michael Brame, II of Evangel

Basile is also returning eight members of their 2023 state championships runner-up squad. They include runner-up sophomore Patrick Fontenot, third-place winning sophomore Kye Smith, fifth-place winning juniors Jackson Courville and Scott Berzas, and senior Tucker Leblanc, who placed sixth. One cannot count the Bearcats out as potential winners. They were not expected to challenge Shaw in 2023 yet placed second by a mere two-and-a-half points.

And while 2023 was not a great tournament for him, sophomore Pierson Comeaux was a runner-up in 2022.

If experience counts as much as I believe it does, Evangel has that in scads. None of the 2023 state championship team graduated. Two are returning state champions in seniors Michael Brame, II and Michael Gilreath. Then they have runners-up in junior Jamir Wilson and sophomore Joseph Gilreath. The Eagles return a third-place winner in 2023 in sophomore Jeremiah Yearby and fourth-place returners are junior Parish Chambers and sophomore Damari Drake. This is a young squad as only Brame and Michael Gilreath will graduate in 2024. They may be a favorite in 2025.
Dark Horses: John Curtis, Hannan and De la Salle
John Curtis, who placed sixth in 2023, only lost runner-up Aden Laborde to graduation. They return junior state champion AJ Smith and senior runner-up Jerome Bridges. Senior Preston Curtis placed third and junior David Massicot placed fourth. Placing sixth were Avery Benton, who is now an eighth-grader, senior Zachary Drake and junior Logan Barnes. The Patriots will need some help if they want to take home the runner-up team plaque, but do not rule them out just yet.
Hannan lost two-time state champion Preston Gautier to graduation, as well as three other 2023 placers, but they return eight wrestlers with state championship experience. Senior Joel Marchand placed third, while sophomore Jake Volz, senior Seth Lowe and junior Aiden Mulholland placed fifth. Another senior, Ryan Monier, placed sixth.
De la Salle only lost four 2023 state championships wrestlers to graduation, but those four consisted of two state champions and two runners-up. Senior Dylan Duvernay will be seeking his third-consecutive Division III title, but only has four returning placers behind him. Junior Malachi Benetrix placed fourth. Senior Austin Young placed fifth and placing sixth were juniors Dylan Brown and Jackson Perdue. This will be a rebuilding year for the Cavaliers, but Duvernay should help them build much faster.
Division III Returning Individual Champions
As in Divisions I and II, only one Division III wrestler has yet to be mentioned.

That would be Erath senior Ryan Fobbs. The Louisiana Classic champion in 2023, Fobbs will probably be pitted against Shaw's Raymond Howard again at the state championships. Before that he will have tangles with Walker's Gabriel Millbern and, if the season is lucky, perhaps Jesuit's Lanosga.
CONFUSED?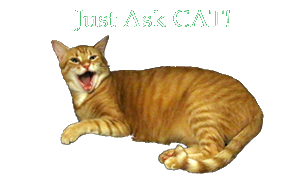 ---
© 2023-24 by Louisiana Wrestling News
You may not make electronic copies of these copyrighted materials nor redistribute them to 3rd parties in any form without written permission.