WE ARE ADAPTIVE

WRESTLING-SPECIFIC MEDIA
---
Team Louisiana goes 8-7 in USA Wrestling 16U National Duals in Illinois
June 11th, 2023| Written by: Staff writer | Contributors: Alex Lozano and Brandon Scott
A couple of 2023 Division I runners-up, and a couple of kids who have not wrestled a varsity match yet, led the Team Louisiana squad at the Wrestling USA 16U National Duals, held June 7th-11th in Love Park, Illinois. Seventeen kids made-up the team, which was coached by Kevon Powell, Patrick Ritchie and Graham Karwath. The team wrestled 15 dual meets and posted a 4-3 record in the freestyle competition and a very respectable 4-4 record in the Greco-Roman competition.
Brother Martin junior Ethan Simmons fared the best, posting a 7-1 record in freestyle matches and a 4-2 record in Greco-Roman competition (11-3 overall). Rummel freshman Dominick Durham was 4-4 and 5-1 (9-5), followed by Catholic sophomore Kristian Scott, who went 5-3 and 3-3 (8-6). Incoming St. Tomas More freshman Zane Blanchard went 5-1 and 1-1 (6-2).

Every Team Louisiana member won at least one match. Alex Lozano, who produces the

Louisiana Past & Current Collegiate Wrestlers

Facebook page, was correct in that "

Team Louisiana gained valuable experience as they took on top freestyle teams Illinois and Wisconsin

." They gained such experience against all of their other opponents as well. Lozano did a very thorough job of covering the matches during the five-day event, and he was also able to write about the 14U National Duals held in Oak Grove, Pennsylvania.
The 2023 USA Wrestling 16U National Duals Team Louisiana Roster
| | |
| --- | --- |
| 88 | Landen Monica |
| 94 | Zane Blanchard |
| 100 | Liam Ritchie |
| 106 | Dominick Durham |
| 113 | Samuel Favaza |
| 120 | Ozias Gray |
| 120 | Jacob Britt |
| 126 | Dylan Stubbs |
| 132 | Kristian Scott |

| | |
| --- | --- |
| 138 | Cole Gros |
| 138 | Matthew Krail |
| 152 | Luke Cusachs |
| 160 | Carter Macha |
| 170 | Ian Lochlar |
| 182 | Landon Olds |
| 195 | Cooper Williams |
| 220 | Ethan Simmons |
The freestyle competition did not start off well for Team Louisiana as, after a first-round bye, they were shutout by Illinois 70-4. (Apparently if one loses a match via a tiebreaker or a non-shutout technical fall, a wrestler scores one team point. Yet who really knows where points come from in freestyle wrestling?) After a bye in the first round of consolations they met a stern Wisconsin Blue team who defeated them 56-20. Dominick Durham, however, put one in the win column via a 10-0 TF. It should be noted that out of the 43 teams in the competition, Illinois placed second, losing 41-26 to Iowa. Wisconsin Blue placed 17th overall.
After the first set of matches Team Louisiana was placed in the Purple/Gray bracket, the winner of which would place 33rd overall. Six team were in the round-robin bracket, and the Louisiana kids did not start off well, falling to Idaho 46-29. Simmons, Monica and Blanchard won their weight classes. Idaho would not lose a match in the competition. Team Louisiana would not lose another one. They ran off four straight wins against Texas B (39-35), North Carolina (46-24), North Dakota Blue (40-40 - TB 9-8 wins) and Virginia 43-26. Team Louisiana placed 34th in the freestyle competition, but after losing their first three matches they ended on a four-match win streak.
In the Greco-Roman competition Team Louisiana again started out against a powerful team, this one from Utah, and fell 70-5. Landon Modica kept the team from being shutout with a 10-6 victory. Things got better after a 50-22 win over Arkansas, then worse as they fell to the Oklahoma Outlaw blue 46-30. But they ended up placing seventh in Pool C with a 40-34 win over Team Texas B. Ahead 36-33 after 16 matches, Carter Macha sealed the win with a 13-5 technical fall.
The pool rounds placed Team Louisiana in the eight-team Green/Yellow championship pool round. They won their first two matches, 42-37 over South Dakota and 45-30 over Alabama, but fell 49-31 to Oregon and, in the match for third, 42-35 to Florida, placing fourth in the bracket and placed 28th of 39 teams.
Thanks to Alex Lozano for his coverage of the event on Facebook two photographs, and to Brandon Scott for an individual summary of results by wrestler and the Team Louisiana 16U team photo.
CONFUSED?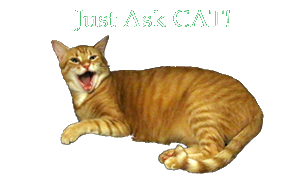 ---
© 2023-24 by Louisiana Wrestling News
You may not make electronic copies of these copyrighted materials nor redistribute them to 3rd parties in any form without written permission.