WE ARE ADAPTIVE

WRESTLING-SPECIFIC MEDIA
---
Best of 2022-23 Paperweights
March 16th, 2023| Written by: Staff writer
Futures flurries of winter, spring breezes and summer winds will soon no longer disturb the important papers of 15 young men and one young woman. They are the wrestlers the Louisiana Wrestling News editor believes had the best 2022-23 seasons at the weight classes in which they competed the most. Three are from Division III, three are from Division II and 10 are from Division I schools. For the young ladies, the inconsistency of weight classes is the excuse the editor has chosen to select only one recipient, rather than getting in trouble for not remembering the young ladies prior to publishing this.
All selections were approved by CAT.
| | | |
| --- | --- | --- |
| | (I must admit that when looking for an image to test the size of the tables in which the text and photographs would fit, I chose the big orange Catholic Bear. The black background of the page with 16 of those Bears running at the viewer - it was awesome!) | |
The Louisiana Wrestling News Best of 2022-23
Girls Outstanding Wrestler
Chevy Coleman
Sam Houston
46-21 Overall
13-0 vs. Girls; 33-21 vs. Boys

Sam Houston sophomore Chevy Coleman competed in 67 matches this season. She won 69% of those matches. Coleman won 100% of her matches against girls and 61% of her matches against her male counterparts. Ten of her 21 losses were to placers at the 2023 state championship. In the Warrior Open and Tiger Invitational Coleman reached the consolation semifinals. She won the Ronnie Suarez SPOT District by defeating five young gentlemen. The Zachary Big Horse was the first JV-Select tournament in which she competed, which she won via a first-period fall followed by three TFs. She placed third at the Jacob McMillan, which she will admit was due to an injury and a forfeit, but it means "hardware" nonetheless. She placed sixth out of 15 entrants at the Trey Culotta, qualifying Friday for Saturday's championship bracket. At the Public-School Wrestling Championships Coleman went 3-3 and placed sixth again. She tied for seventh at the Ken Cole, in the "Open" division, mind you, and then won the Jesse James Southwest Shootout. She followed that by taking top honors at the first JV-Select (Girls) State Championships, pinning her opponents in 13, 18 and 24 seconds before being pushed to 2:14 for her semifinals win. Coleman spent 39 seconds to win the finals match and was voted the Outstanding Wrestler of the event. At the LHSAA state championships Coleman placed fifth in Division II.
106 Pounds
Alex Rozas
Teurlings Catholic
54-0

Rozas completed an incredible 54-0 freshman season in which he recorded 21 falls and 30 Technical Falls. Prior to winning the Division II state championship he won the Lafayette Metro, the Ken Cole, the Louisiana Classic, the Brusly DII Invitational, the Texas Outlaw, the Jacob McMillian, the Riot on the Red, the Gulf Coast Clash and the Tiger Invitational. Of his three matches that did not end via falls or TFs, one was a Major Decision and the other two were by seven-point margins. He beat the following 2023 state champions: LA D2 113 lbs., LA D3 106 lbs. (x5), TX UIL 6A 106 lbs. He also defeated the D1 106 lbs. top-seed and third-place winner (x3). The closest anyone came to him was seven points.

(Y'all don't forget to have fun against him in 2023-24!)
113 Pounds
| | |
| --- | --- |
| | Competing at 120 lbs. this season was evidently not a part of Jesuit sophomore Bodi Harris' "Master Plan." Frankly, competing in that weight class in the 2022-23 season would not be a part of any sane person's "Master Plan." Nevertheless, Harris did quite well at 120 lbs., at which he suffered his only two Louisiana defeats of the year, both to Sam Houston's Tyson Roach (2022 D1 1st and 2023 D2 1st). Look at who he beat, though. Twice he bested Dutchtown senior Cole Mire (D1 2022 2nd and 2023 3rd) by five points. (Mire had the sense to leave 120 lbs. in the upward direction.) He defeated Landon Smith of Holy Cross (D1 3rd). He beat Alabama 7A runners-up Stone Phillips and Kameron Stiffler. Among his 16 other wins at 120 lbs. were two five-point decisions over Catholic's Grant Grizzaffi. He won the Gulf Coast Clash and the South Walton Border Wars while placing second (to Roach) at the Warrior Open and Zachary Big Horse. At 113 lbs., to which he dropped at the end of 2022, he wasted little time in beating top-caliber opposition. His second match was a second-period fall over soon-to-be D1 106 lbs. state champion Samuel Favaza of Fontainebleau in the Battle of New Orleans finals. At the LACL he defeated D3 runner-up Blake Andre of Shaw, D1 113 lbs. 3rd and 4th place winners Vincent Vidacovich of Holy Cross and Logan Olsen of Airline. In the finals he defeated D2 state champion Kaiden Triche of Rummel. He would see Olsen and Grizzaffi again in the state championship semifinals and finals. The results were the same. Harris' "Master Plan" worked perfectly. |
120 Pounds
Landon Reaux
Southside
44-4

[NOTE for the 2023-24 season: If you beat Sam Houston's Tyson Roach more times than he beats you in at least three matches, you automatically get a LWN paperweight, unless you miss weight at the state championships.]

Southside senior Landon Reaux defeated Sam Houston junior Tyson Roach in two of three matches in the 2021-22 season and in their sole match of the 2020-21 season. Due to an unexpected and unfathomable non-wardrobe malfunction, a fourth match, tentatively scheduled in the Division I finals, did not happen. This season Reaux won four of seven matches against Roach. Add winning two out of three matches over Brother Martin's Jacob Elsensohn, the only other wrestler to defeat Roach this season. (I am counting the LACL semifinals match, in which Reaux was ahead 9-2 deep into the third period before Elsensohn was forced to stop due to an injury, because I saw the match.) Add to that wins over Walker's Kye Karcher (D1 5th)), East Ascension's Jesse Maneckshaw (D1 4th), a 2022 D2 and a 2022 D3 state champion. Reaux won a third Louisiana Classic championship, the Trey Culotta and the first Public-School Wrestling Championships. Now add a second Division I state title over twice-defeated (by one point in each match) defending 2022 126 lbs. state champion Watts Goodson of Catholic. Follow that with a video depicting assault which was viewed all over the world, yet no subsequent arrests were made. Choosing the 120 lbs. paperweight winner was easy. Earning it was altogether a different matter.
126 Pounds
Ernie Perry, III
Airline
31-4 (4 OOS)

It almost looked like a paperweight would be unnecessary at 126 lbs. the way people kept dropping to 120 lbs. If Airline's Ernie Perry was injured on, say, February 8th,, would there even have been a 126 lbs. weight class? Well, of course there would – these are wrestlers, after all. In the whole 11 years of the Louisiana Wrestling News, nobody has won four paperweights. With some decent glue Perry could make a small pizza cutting board with them for college meals. Perry finished the year with only 17 wins over Louisiana opponents, but Perry has never lost to a Louisiana opponent. Multiply that by four years of varsity wrestling and one gets a four-time Louisiana Classic champion – the third wrestler to do so since the tournament's inception in 1973, and a four-time Division I state champion – only the third wrestler to do so since the LHSAA created Divisions in 1975. He compiled a 14-4 record against out-of-state opponents. He placed third at the Arlington-Martin Warrior Open, fourth at the Mid-American Nationals and second at the Texas Outlaw. (Two of the three wrestlers who defeated Perry were in the Texas UIL 6A state championships finals. They wrestled a TB-1 2-1 match. The other won the Oklahoma 5A state championship.) In his 17 matches against Louisiana opponents, he recorded 15 falls, a Technical Fall and a Major Decision. Perry won his four Louisiana state championships in four different weight classes, compiling a 99-0 record (not counting out-of-state losses), which included a COVID-affected 10-0 2020-21 season. He Daked.
132 Pounds
Richie Clementi
Brother Martin
53-2 (2 OOS)

The sophomore Crusader won his second state championship and was 53-0 against Louisiana competition. He won second Trey Culotta and Louisiana Classic titles and defeated two soon-to-be state champions, one each in Division I and Division II. He also won the Cinco Ranch Big 12, the Bulldog Brawl and the Saints Invitational II in Mississippi. At 91-0 against Louisiana wrestlers in his first two varsity season, Clementi is looking to become Brother Martin's third four-time Division I state champion, following Paul Klein, Jr. from 2012-15 and Steven Shields from 2014-17.
138 Pounds
Ethan Boudreaux
Teurlings Catholic
44-0

The now three-time Division II state champion Rebel senior beat a veritable "Who's Who" of very talented Louisiana wrestlers, resulting in his 44-0 season. He defeated Wiley Boudreaux of Southside (D1 138 1st, x3), Caleb Lavine of Sam Houston (D2 145 3rd), Jesuit's Grant Herbert (2022 D1 2nd), Catholic's Christian Worley (D1 2nd), Belle Chasse's Caleb Andrews (D2 2nd), Brother Martin's Ty Duncan (2022 D1 2nd), Malachi Benetrix of De la Salle (D3 1st), Camden Gautreaux of DeQuincy (D3 1st & OW), Mohammed Gaber of Chalmette (2022 D1 6th) and Cole Gros of Dutchtown. Add an Alabama 6A runner-up to the list. Add the Gulf Coast Clash, Louisiana Classic, Ken Cole and other tournament titles.
145 Pounds
Kent Burandt
Brother Martin
43-4 (4 OOS)

Senior Kent Burandt of Brother Martin had made it to the Division I finals in his 9th, 10th and 11th-grade seasons. He had the misfortunes of meeting Holy Cross' Evan Frost in 2020 (3x D1 champion), Jacob Houser of St. Paul (2x D1 champion) in 2021 and Camdyn Ingram of Live Oak in 2022 (a just ridiculously great undefeated season for the Eagle) in those three matches. The 145 lbs. weight class may have been considered an "open" weight class without any heavy favorites in the preseason. Even after losing his first match to a Texas opponent, Burandt laid waste to that concept early. He went on a 16-0 run, including wins at the Cinco Ranch Big 12 and the Saints Invitational II, before his streak was interrupted by an Alabama wrestler 18-17 in the Trey Culotta semifinals. (The Alabama kid placed second, by an 8-7 score, in the Alabama 7A championships.) Then Burandt went 16-0 again, including winning the LACL, before losing two matches to California opponents. He won six more before the LHSAA state championships. Only five opponents escaped getting pinned by Burandt. His closest match was a 5-4 win over Brandt Babineaux of Teurlings Catholic in late December. In the Louisiana Classic and a later dual meet, Burandt increased his margins of victory over Babineaux to five and then six points. De la Salle's Liam O'Connor made it the full six minutes in a 12-7 match. Catholic's Elijah Gilmore held Burandt to a 9-0 MD and then lost via a 15-0 TF. That would be ominous, as after Burandt pinned his first four opponents in Bossier City in the first period, he needed just 4:08 to score another 15-0 TF over Gilmore in the finals, winning the state championship that had eluded him for three years.
152 Pounds
| | |
| --- | --- |
| | The Bearcat senior and defending Division III state champion suffered only one loss during the season. Teurlings Catholic's Hudson Sharon defeated him 8-7 in the Jacob McMillan finals. A week earlier Johnson defeated Sharon 15-10 in a dual meet, and in their final match in the Ken Cole finals, Johnson led 10-2 before recording a fall in 5:45. (Sharon, a junior, went on to win the Division II 152 lbs. state championship). Before the Ken Cole, Johnson won the LACL, at which he defeated Sam Houston's Peyton Miller (D2 3rd), Lafayette's Jenson Bergeron (D1 3rd) and Covington's Anthony Hernandez (D1 4th). In December Johnson won the Trey Culotta, in which he recorded seven falls, including three Brother Martin wrestlers, and none of his matches lasted into the third minute. In the Jimmy Vidrine D3 he needed less than three minutes, 2:59 to be exact, to pin Hannan's Preston Gautier, who later would become Hannan's second two-time state champion. The last Bearcat wrestler to win the Trey Culotta, LACL, Ken Cole and D3 state championship was Gavin Christ. That's pretty good company. |
160 Pounds
Nicholas DiGeralamo
Holy Cross
32-2 (1 OOS)

If he keeps his head on straight Holy Cross sophomore Nick DiGeralamo should have only one hurdle to clear in his junior and senior years. That would be the Spartan Invitational. In 2021 and 2022 the Spartan was DiGeralamo's first event of the season, and each time he easily advanced to the finals. But in each finals, he got beat. In 2021 he did not complete a throw and was rerolled to a fall by Dutchtown's Foster Shank. This season he was just not in condition to hang six minutes with Fontainebleau's Aiden Lindsey, and lost 6-4. One can bet he took little consolation in the fact that in both years the opponents who defeated him received Outstanding Wrestler awards. In the 2021-22 season DiGeralamo lost twice to Louisiana wrestlers, both later D1 state champions, en route to a third-place finish. This season, he lost one match by one point to a Florida wrestler who placed third in Class 1A in the FHSAA state championships. DiGeralamo's toughest matches came from Jesuit senior Arthur Schott, who placed third at 160 lbs. Schott's toughest matches, however, were from Brother Martin sophomore Rory Horvath, who defeated Schott 5-4, 8-5 and then 3-0 in the semifinals of the state championships. DiGeralamo, however, had little problem with Horvath, defeating him by major decisions four times, the last being in the state finals. Winning four Division I individual titles is no longer a possibility. Winning four LACL titles, though…well, DiGeralamo is halfway there.
170 Pounds
Landry Barker
St. Paul
40-0

Wrestlers hovering around 170 lbs. did not really have the options those around 126 lbs. did. They either had to drop 10 pounds or beef up 12 pounds to stay away from defending Division I state champion Landry Barker of St. Paul. Of the five non-champion 170 lbs.-placers in Division I, Gabriel Bonin of East Ascension (2nd), Landon Carroll of Covington (3rd), Dutchtown's William Mathis (4th), Catholic's Sam Boulet (5th) and Samuel Riles of Brother Martin (6th), only Bonin wrestled consistently at 182 lbs., but that was only in 16 matches (which is a pittance of matches when one is a Spartan). Boulet wrestled his first three matches at 182, and Mathis competed at that weight only four times. Riles competed at 175 lbs. in his first five matches, but that was in Texas. Carroll did not venture out of the weight class at all, and that cost him three matches against Barker. The others all missed the St. Paul senior this season, save Bonin in the finals.

During the season Barker picked-up his second Border Wars title by defeating a soon-to-be Georgia 6A state champion. He won the Gulf Shores Scuffle and a second LACL championship, pinning Rockwall Heath's Leif Clinton who had pinned Barker in the 2022 LACL semifinals. Only one Louisiana wrestler was not pinned, teched or majored by Barker, and that is a feat worth recognizing. Teurlings Catholic's freshman Braedon Simoneaux only fell 11-6 to Barker in the LACL semifinals. Landry's other five-point margin of victory was to a 2023 Georgia 6A state champion.
182 Pounds
Jackson Calderaro
Jesuit
40-4 (2 OOS)

In 42 matches against Louisiana competition, Jesuit junior Jackson Calderaro lost only to Division I state champions. One, East Ascension's Jacob Schexnaydre, was in Calderaro's third match and was at 195 lbs. Schexnaydre did not yet know he would become a Division I state champion, and as Calderaro had not placed in the 2022 state championships, may have thought he just had a tough 12-8 match. After that Calderaro went on a tear against Louisiana and Florida wrestlers. He lost in the finals of the Gulf Coast Clash to the 2023 Alabama 7A state champion William Conlon (who also won the Trey Culotta), but he went on the win the Border Wars at South Walton High School in Florida. There he defeated the 2023 FHSAA top-seed at 220 lbs. 13-11 SV. The Gulf Coast Clash was more interesting, however, because in the semifinals Calderaro pinned Catholic's Thomas Domangue in the second period. Domangue, seeded third in 2022, won the Division I 182 lbs. title over top-seeded Blue Jay Winn McConnell. Calderaro would only lose one more match before being the top-seed at 182 lbs., and that was to an out of sate wrestler. Yet in a dual meet and the LACL finals, he pinned Domangue twice more. The two had one more match left, though, which was in the state finals, and Domangue won that one. Domangue also lost to Conlon. Both wrestlers deserve such a glorious holder-down of papers. And Domangue gets points for defeating Schexnaydre in their first match of the season. The 3-1 head-to-head advantage, however, tilts the nod to Calderaro. I doubt Domangue would trade his second state championship bracket for a piece of marble. Calderaro may find a use for it next season to hold down a bracket like one of Domangue's, but he would probably have two from which to choose.
195 Pounds
Jacob Schexnaydre
East Ascension
61-3

East Ascension senior Jacob Schexnaydre lost his first match of the 2022-23 season to Catholic's Thomas Domangue, in Domangue's first match also, 7-2. But he had experienced that previouslyt. Last season the two wrestled their first matches against each other and Domangue won 17-4 MD. Schexnaydre was obviously getting better. Last season, though, Schexnaydre lost his second match to Adam Landry of Baton Rouge 5-3. This season he did not lose again until 28 matches later, and two of those wins were over Landry. He won the Warrior Open, the Tiger Invitational, the Spartan Invitational, the Zachary Big Horse, the District 5-5A Championships and the Public-School Wrestling Championships. At the LACL Schexnaydre did not have a great tournament, but few of the Spartans can say different. He lost in the semifinals to Airline's Danon Walker 9-7 SV, and then fell to Landry (which was polite in a regional seniors kind of way) in the CSFs 4-3. He placed fifth at the LACL but afterward did not lose another match while capturing the Ken Cole, the GBRs and the Division I state championship.
220 Pounds
Blayden Laidlaw
Sulphur
22-4 (3 OOS)

James Baldwin
Dunham
19-1

2023 Division I state champion Blayden Laidlaw of Sulphur and Division III champion James Baldwin of Dunham have one major factor in common. They both fell to Jesuit's Griffin Ellis at the LACL. Baldwin led Ellis going into the third period of the semifinals, but Ellis came back with a 5-1 final two minutes and prevailed 8-5. In the finals, Laidlaw also led entering the third period, but Ellis outscored him 5-2 in an 8-6 match. Laidlaw got a chance for redemption in the state semifinals, which he used to his advantage by pinning Ellis in 0:51. Baldwin did not get such a shot, as Ellis did not compete in the Ken Cole, which Baldwin won via a 11-3 MD over 2023 Division II state champion Kristofer Mesloh of Parkway. Laidlaw also had a win via a fall over Mesloh at the LACL, but Baldwin also Mesloh there, too. They each had wins over 2023 Division I runner-up Gage Kelly of Live Oak. Laidlaw pinned Kelly while Baldwin escaped by only two points, but Baldwin defeated the as yet unbeaten Eli Latitois of Baton Rouge in the GBR finals. Laidlaw never faced Latilois, but Latilois was the only wrestler to defeat Ellis prior to the state championships. Much like 285 lbs., a simple mistake from which a 138 lbs. wrestler could extract himself is not necessarily the case with people this large. It makes it much more difficult to infer who wins based on point margins and fall times. I am fine with a tie in this case.
285 Pounds
Erath junior Ryan Fobbs started his season on December 17th at the Jacob McMillan Memorial. He won his first two matches, lost his third, and then won 13 in a row. In that time, he defeated Kaplan's Ethyn Vigneaux, who defeated Fobbs at the McMillan, in the Public-School Wrestling Championships, and Walker's Gabriel Millbern in the semifinals. Two weeks later he won the LACL over Catholic's David Russell. In the Ken Cole he made one of those costly 285 lbs. mistakes and fell to Millbern in the finals. At the state championships he was seeded second to Shaw's 14-1 Raymond Shaw, whom Fobbs pinned in the finals. With only one member on Erath's wrestling team, dual meets were not an option, so Fobbs only competed in four tournaments. He won three of them and placed second in the other. He wrestled 14 different opponents.

An argument could be made for Jesuit's Spencer Lanosga earning this year's 285 lbs. paperweight, as he did last season. But last season Lanosga competed in the LACL and the Ken Cole. He wrestled 17 matches, and that, even though short for a team like Jesuit, is enough to constitute a "season." This season, or, in 2023, really, Lanosga wrestled three matches against two opponents prior to the state championships, and four matches there. It really was not enough to call Lanosga's 2023 appearances a season. It was barely even a fortnight. But what a fortnight it was for the Jesuit junior! He won his second Division I title via a fall, making up the Blue Jay's two-point deficit to Catholic and giving them a winning margin of four. And thus, as I learned long ago, all is right with the world again.
For the record:
Evangel Christian junior Michael Gilreath, who won his second Division III state championship in February, led the state with 58 wins, a number that does not include forfeits or DQs. He also led the state with 50 falls.
[NOTE: The MLA Handbook does not have a section about wrestling. Hence, I do not know when or if decisions of "major decision" or "technical fall" are capitalized. I mention this just in case the reader was wondering why I am not always consistent. Rest assured, though, it is but one of many, many reasons.]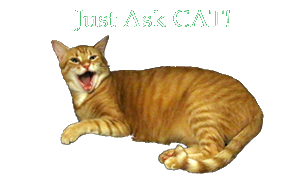 ---
© 2022-23 by Louisiana Wrestling News
You may not make electronic copies of these copyrighted materials nor redistribute them to 3rd parties in any form without written permission.