WE ARE ADAPTIVE

WRESTLING-SPECIFIC MEDIA
---
And now for a brief (and I use the word loosely, which may raise some eyebrows) state tournament recap
February 20th, 2023| Written by: Marcel Proust
[No doubt there are mistakes. Scroll to the bottom and let CAT know and she will relay them to me in due time.]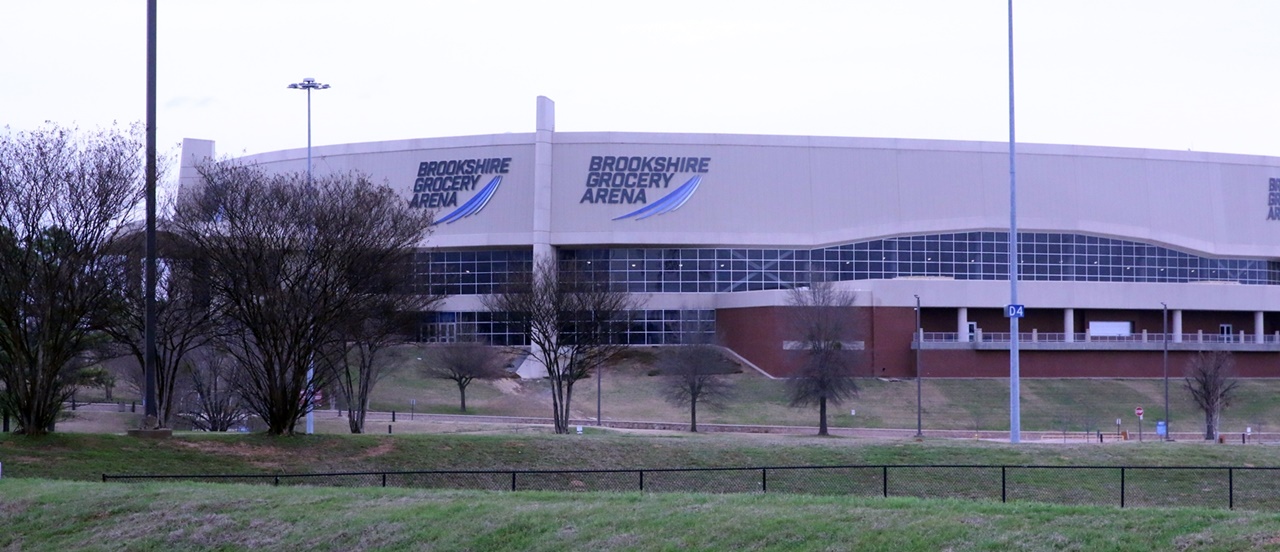 Once again I will risk the wrath of many in the southeast Louisiana wrestling community and laud the LHSAA and the Shreveport-Bossier Sports Commission for putting on a great 2023 LHASAA State Wrestling Championships at the Brookshire Grocery Arena on December 10th and 11th in Bossier City.
With 10 mats on the floor there was ample room to walk around all of them. The press was afforded a generous area within which to work and with ample electricity available. For the finals, instead of stages from which to photograph the wrestlers, a section right behind the scoring tables was reserved for photographers. It was very amenable to the LWN and other photographers. Would that have been the case during the semifinals I would have another month's work of work in front of me.
Two years at Baton Rouge's River Center was two years too much. The LHSAA needs to work something out with the Cajun Dome, or someone needs to build another facility in Baton Rouge or Lafayette. Then and only then should wrestling look south for a state championship venue. The latter will not happen in my lifetime and the former, well, there are money and basketball issues to confront. Until then, I am happy to drive to Bossier City to spend a few thousand dollars I secrete away all year. Few, if any, naysayers spend that much by themselves.
Just bite the bullet, save the money and get there. Because from the first to the last whistle, nobody cares. The wrestlers and coaches certainly do not, and neither do the fans in the seats. Suffice to say, it's on.
The reader knows who won and who placed second already - so these photos and tables should not
Division I Champions:
Jesuit Blue Jays
Division I Runners-up:
Catholic Bears

| | | | | | | |
| --- | --- | --- | --- | --- | --- | --- |
| Place | Team | Score | | Place | Team | Score |
| 1 | Jesuit | 263.5 | | 6 | East Ascension | 170.5 |
| 2 | Catholic | 259.5 | | 7 | Southside | 111 |
| 3 | Brother Martin | 244 | | 8 | Fontainebleau | 105.5 |
| 4 | Holy Cross | 216.5 | | 9 | Zachary | 91.5 |
| 5 | St. Paul | 175.5 | | 10 | Dutchtown | 90.5 |


Note: Holy Cross came of age a year early, and should be a team to reckon with next season.

The hometown Airline Vikings finished 11th, but senior Ernie Perry, III won his fourth Division I individual championship, following Brother Martin's Paul Klein (2015) and Steven Shields (2017) as the only wrestlers to complete that feat.
Division II Champions:
Teurlings Catholic Rebels
Division II Runners-up:
North Desoto Griffins

| | | | | | | |
| --- | --- | --- | --- | --- | --- | --- |
| Place | Team | Score | | Place | Team | Score |
| 1 | Teurlings Catholic | 356.5 | | 6 | Sam Houston | 145 |
| 2 | North Desoto | 305 | | 7 | Rayne | 119.5 |
| 3 | Rummel | 190 | | 8 | Lakeshore | 95 |
| 4 | Brusly | 179.5 | | 9 | Comeaux | 82 |
| 5 | Parkway | 149 | | 10 | Caddo Magnate | 72 |


Brusly made an impressive return to Division II with a fourth-place finish.
Caddo Magnate broke into the top-ten after starting their program in 2016. The Mustangs have steadily moved up in the standing since 2018.
Division III Champions:
Shaw Eagles
Division III Runners-up:
Basile Bearcats

| | | | | | | |
| --- | --- | --- | --- | --- | --- | --- |
| Place | Team | Score | | Place | Team | Score |
| 1 | Shaw | 215.5 | | 6 | John Curtis | 122.5 |
| 2 | Basile | 213 | | 7 | St. Louis | 121 |
| 3 | De la Salle | 178 | | 8 | St. Michael | 56 |
| 4 | Evangel | 166.5 | | 9 | Kaplan | 45 |
| 5 | Hannan | 126 | | 10 | DeQuincy | 37 |


De la Salle had the most state champions at three, and tied Shaw for the most finalists at five.

Evangel had their best finish since they were team runners-up in 2010.
Only the Division II team championship was decided prior to the semifinals. Division III's could have been a much larger win, and was within reach, albeit not in the grasp, of the runner-up. Division I, though came down to one match - the last one.
Prior to the semifinals things were tight in all three divisions. Division II powerhouse Teurlings Catholic had only a nine-point lead over North Desoto. Basile, despite being an underdog re winning their fifth-consecutive Division III team championship, had an 11.5 lead over Shaw. In Divisions I Jesuit had a four-point lead over Catholic and a six-point lead over Brother Martin.

After the semifinals things changed considerably.
As expected, the Division I team race was between Catholic, the Louisiana Classic winners, Brother Martin, the defending Division I champions, who placed third at the LACL, and Jesuit, the 2022 runners-up and fourth-place finishers at the LACL.
Entering the second day of competition, Jesuit had eight semifinalists. The defending champion Brother Martin Crusaders were only six points behind Jesuit and had seven semifinalists. The Bears though, who were only four points behind the Blue Jays in second place, only had six.
When the semifinals were over, however, the finals matches included only four Blue Jays and four Crusaders. As for Catholic, the Bears advanced all six of their semifinalists.
At one point between the end of the semifinals and the end of the consolation semifinals finals the Bears opened up a 13-point lead over Jesuit. The Blue Jays pecked away at that lead, though. Two of them placed third. One placed fourth, two each placed fifth and sixth. Catholic only had one wrestler take third, one fourth and one fifth. Their efforts in the consolation placing rounds enabled the Blue Jays to move within two points of the Bears prior to the finals. By that time, the Crusaders had ceased to be champion or runner-up contenders.
The problem for Catholic was that the six wrestlers they had in the finals were all seeded second, and in each weight class the top seed would be their opponents. Two of those matches were head-to-head ones between the two powerhouses.
THE DIVISION I FINALS BEGIN
Catholic leads Jesuit by two points.
106 lbs.: Jesuit's first chance to take a lead came at 106 lbs. where third-seeded Blue Jay Michael Barnett faced fifth-seeded Samuel Favaza of Fontainebleau.

Barnett's finals appearance was lagniappe for the Blue Jays, but after the first period it looked like Barnett had a chance to win.

Favaza, a sophomore, had other ideas and pinned the Jesuit freshman in 4:17.
Catholic leads Jesuit by two points.
113 lbs.: The first Jesuit-Catholic head-to-head match was next.

Top-seeded sophomore Bodi Harris of the Blue Jays had twice defeated Catholic's second-seeded senior Grant Grizzaffi by five points this season.

Harris controlled every aspect of this match, allowing Grizzaffi to score only two points via escapes en route to a 6-2 state championship.

His win garnered the Blue Jays four team points, enough to take back the lead.
Jesuit leads Catholic by two points.
Yet five more Catholic finalists waited in the wings, and Jesuit only had two finals matches remaining.
| | | | |
| --- | --- | --- | --- |
| | | | 120 lbs.: The best match of the night came at 120 lbs. Top-seeded Southside senior Landon Reaux won a Division I championship in 2021 (and the D1 OW award) and was the #1 seed in 2022 until he failed to make weight on the first day of that tournament. Second-seeded Catholic senior Watts Goodson won the 2022 state championship at 126 lbs. His only loss all season came via a 1-0 decision by Brother Martin's Jacob Elsensohn. Goodson led 8-5 after the first four minutes, but Reaux took the third period 6-2 and won his second Division I title. |
Just after the photo to the far right, Reaux "suplayed" his coach, and the moment, along with Southside's Wiley Boudreaux doing the same thing after the 138 lbs. championship, was captured on video. More importantly was the "trending" of a guy in the background with a camera and wearing a tuxedo. Watch video on Reddit.com.
Jesuit leads Catholic by two points

126 lbs.: Freshman phenom Kristian Scott was up next for the Bears, but he may have had the worst seat in the house.

His opponent was Airline's three-time Division I state champion Ernie Perry, III, and Perry was in front of a hometown audience.

Perry's first takedown happened at 1:26 and Scott escape with 0:48 remaining in the first period.

That was the only point Perry allowed Scott to score.

He closed the period with seven more points, added four in the second period and two in the third for a 13-1 Major Decision.

Perry became the first public-school student (and third overall) to win four consecutive Division I state championships.

A little later Perry added Division I Outstanding Wrestler honors.
Jesuit leads Catholic by two points.
| | |
| --- | --- |
| | 132 lbs.: Catholic junior Christian Worley was next at 132 lbs., but he had no easier task than Scott did, as he faced Brother Martin's defending state champion sophomore Richie Clementi. Becoming one of Jesuit's two "new best friends" on the evening, Clementi dispatched Worley in 1:11. |
But then something happened the tournament did not expect.
Brother Martin coach Andrew Nicola walked to the center of the map with something rolled-up in his hands. With Clementi's help, the two of them unrolled a banner boldly celebrating Clementi's 100th Crusader victory. Suffice to say most of the people in the area near me were stunned, as was I.
The poster was nice. It should have been unveiled at Brother Martin, though, not at the state championships.
I would not dare speak for Catholic coach Tommy Prochaska, but he did not appear happy after the impromptu display, nor should he have been, as Clementi had just defeated one of his wrestlers. One cannot see Louisiana Head Official Jerry Schmidt's face, but just his back looks displeased. This occurred right after Airline's Ernie Perry, III won his fourth Division I state championship and who did so with the grace with which one is accustomed from the young man. Four fingers (or eight if one counts both hands) in the air is just fine after such an accomplishment. Perry did not grunt or scream or beat his chest. He shook his opponent's hand and left the mat.
Nothing but class.
There is a victim, here. It just may not be whom one initially thinks it is.
Jesuit leads Catholic by two points.
145 lbs.: Catholic's coaches got to stretch their legs for the 138 lbs. match but did not go far as their fifth finalist was at 145 lbs.

Senior Elijah Gilmore faced Brother Martin's Kent Burandt.

Burandt had made it to and then lost in the finals for three consecutive years.

He was not about to lose a fourth time.

The Crusader senior held Gilmore scoreless as he put up eight points in the first period and six in the second.

With the choice in the third period, Burandt chose to start in the bottom position and required only eight seconds to score an escape, netting a 15-0 Technical Fall.

(Burandt was the other Jesuit "new best friend.")
Jesuit leads Catholic by two points.
182 lbs.: The "money match" for Jesuit was at 182 lbs. Top-seeded Blue Jay senior Jackson Calderaro had pinned Catholic senior Thomas Domangue three times during the season. But the 2022 state championship experiences were vastly different. Calderaro was seeded seventh and finished one match short of the podium. Domangue, seeded third, made it to the finals where he defeated Winn McConnell, also of Jesuit, and who had defeated him twice during the 2021-22 season.

Calderaro is, gauged only from what the editor saw at the LACL finals, a tad unorthodox. He does not look terribly strong but has a knack for ending up in the right positions. In this match, aside from a stalling point, the Blue Jay junior could only manage four escapes. At least two came from short sit-outs which would have broken the editor's arm in at least two places. Calderaro got some shots in but Domangue would not let him complete them. The Catholic senior scored five takedowns and defended his 2022 Division I title 10-5. More importantly, he scored four team points for the Bears.
Catholic leads Jesuit by two points.
285 lbs.: Unfortunately for Catholic, the Bears had no finalists remaining.

Even worse, though than Jesuit having a finalist remaining, was that the finalist was defending state champion Spencer Lanosga, who was ranked 16th nationally by Win Magazine prior to the start of the season.

Lanosga's opponent was third-seeded Crusader sophomore Ethan Simmons.

Lanosga pinned Simmons in his first and third matches of the 2022-23 season, in 1:48 and 2:36, respectively.

He required only 41 second in this match to win his second Division II state championship, and to give the Blue Jays six team points and their first Division I team championship since 2009.
Jesuit wins Division I by four points over Catholic.
The Blues Jays had not won a state championship team title since 2009.
Crusader fans should know the impact of not having junior Jacob Elsensohn compete due to "concussion protocol" (which is the last thing the editor heard and it is not his place to delve any further). Elsensohn's only losses were to Southside's Landon Reaux (Trey Culotta finals and LACL semifinals). He defeated Reaux in their first match 7-4, which was in the Trey Culotta pool rounds. Yet Reaux dominated Elsensohn in the last period of the Trey Culotta finals. Reaux was more dominant in the LACL semifinals, leading 9-2 well into the third period before Elsensohn was injured. Elsensohn was forced to withdraw from the tournament, which included forfeiting matches to Walker's Kye Karcher and Catholic's Watts Goodson, whom he had defeated 1-0 at 126 lbs. on Pearl Harbor Day. Due to the two forfeits, Elsensohn was relegated to a fifth-seed spot when he was on the Crusaders' state championships roster. Precedents exist indicating Elsensohn should have been seeded second, but rules are rules and must be adhered to…sometimes.
As a fifth seed it is a safe bet that, unless he defeated Reaux in the semifinals, Elsensohn would have placed third. Had he pinned all of the opponents he beat, he would have scored 26 team points, as Anthony Oubre did at 106 lbs. The Crusaders scored seven points at 120 lbs. thanks to the efforts of their last-minute replacement, freshman Quinn McDermott. Hence, Elsensohn's different in that scenario would add 19 points to the Crusaders' team total.
The Crusaders would have finished with 263 points and a runner-up plaque, a mere half-point behind the Blue Jays.
Elsensohn's being unable to compete was not the primary factor the Crusaders did not place second or challenge for first. That factor involved unnecessary team points in December.
Yet it was not all about Jesuit, Catholic and Brother Martin.
138 lbs.: After a noble venture down to 132 lbs. to face Richie Clementi failed rather miserably, Southside's Wiley Boudreaux said he had basically gotten everything he wanted out of wrestling, having won a D3 title and an OW award in 2021 for Erath.

"Wiley" and "wily" are spelled differently, of course, and the editor found it hard to believe Boudreaux remark.

Boudreaux went on to place third in that event, won the Public Schools Wrestling Championships (PSWC) and placed second in the LACL and Ken Cole.

St. Paul junior Conlan Enk might think otherwise, also.

The 2022 runner-up to Clementi took a 3-2 lead into the third period of the finals, but Boudreaux escaped almost on the whistle to tie the score.

Boudreaux broke the 3-3 tie with a takedown with 11 second remaining and scored a fall with five seconds left on the clock.

Southside had its third Division I state champion since they began competing in 2020.



At left, that is not Enk. It is Southside coach Mike Stelly.
152 lbs.: The highlight of Fontainebleau senior Aiden Lindsey's 2022-23 160 lbs. season had to be on November 23rd when he defeated Holy Cross' Nicholas DiGeralamo 6-4 in the Spartan Invitational finals. After that he won the Big Horse and the Jacob McMillan Memorial, settled for third at the PSWC and the Battle of New Orleans and fifth at the LACL. For the Titan Invitation Lindsey dropped to 152 lbs. and never looked back. He won that event, and the St. Tammany Parish Championships as well as two dual meet matches. He was seeded second to Lafayette's Jenson Bergeron, the PSWC 152 lbs. champion and OW-H.

In the finals he faced Holy Cross sophomore, Gunner Guidry who, like last season, has yet to learn to behave as seeding committees deem he should. Seeded fifth he defeated #4 Anthony Hernandez 5-1 and Bergeron 6-4 to make the finals. Lindsey, though, proved too much for the Tiger, allowing only one escape point while scoring seven points of his own to give Fontainebleau their second state champion of the evening. The two titles in 2023 match the entirety of state titles won by Bulldogs. Patrick Lachney did it in 2003 and Ethan Eisenhardt followed 12 years later in 2015.
160 lbs.: At 160 pounds, after his loss to Lindsey in his first event of the season, DiGeralamo's only loss was a 6-5 decision against a Florida wrestler in the South Walton Border Wars, in which he placed third.

He went on to win the LACL and 10 dual meet matches prior to the state championships.

By this time Brother Martin sophomore Rory Horvath had become his main competition, rather than Jesuit sophomore Arthur Scott.

The Tiger sophomore defeated Horvath 19-8 MD and 13-5 MD in two dual meets and 11-3 MD in the LACL finals.

In these finals he scored another MD, 12-4.

Both young men being sophomores and running out of growth spurts, we may see more matches between them in the next two seasons.



Photo shows DiGeralamo (left) with Caddo Magnate 160 lbs. runner-up, senior Isaac Dees.
170 lbs.: St. Paul's Landry Barker remained undefeated and successfully defended his 2022 Division I championship, and over another East Ascension Spartan.

In 2022 Barker, seeded second, upset EA's Santos Ramos, who seemed unbeatable at the time, 9-7.

This year, as the top seed, Barker faced second-seeded Gabriel Bonin of EA.

Barker only allowed Bonin two escapes in a 12-2 MD.
195 lbs.: EA got their props at 195 lbs. when Jacob Schexnaydre, seeded second, defeated fifth-seeded Samuel Torres of Northshore.

Nobody seems to know where Torres came from, but an Acadiana freshman, a Dutchtown senior, fourth-seeded Nick Migliacio of Catholic and top-seeded Danon Walker of Airline will certainly remember him.

Torres defeated Migliacio in the quarterfinals 3-0 and won a 4-4 UTB match against Walker.

Schexnaydre's path was no walk in the sunshine either, as he had a tough 5-3 win over Baton Rouge's Adam Landry.

The Spartan's margin came from a stalling point with 33 seconds remaining and an escape with only 14 ticks left on the clock.

In the finals Schexnaydre took a 4-2 lead into the second period.

Torres scored a reversal in the third period but an escape with 28 seconds remaining was all Schexnaydre required to win.

The four points awarded to Schexnaydre for Torres being called for stalling and twice locking hands, did not come into play.
220 lbs.: The 220 lbs. finals pitted a third-seeded senior from Sulphur vs. a fifth-seeded junior from Live Oak. Jesuit's second seed, Griffin Ellis, defeated Sulphur's Blayden Laidlaw 8-6 in the Louisiana Classic finals. In this event's semifinals, though, Ellis made the mistake of getting caught on his back in a manner in which all Laidlaw had to do was squeeze to record a fall.

On the upper half of the bracket was top-seeded Eli Latilois of Baton Rouge. And there was fifth-seeded Gage Kelly of Live Oak. He and Catholic's fourth-seeded Blair Rousseau had met twice earlier. Kelly defeated Rousseau 6-3 in Round Two of the LACL but Rousseau defeated him in a close 3-1 Sudden Victory match to place fifth. That in itself, and not a Medical Forfeit by Kelly at the Greater Baton Rouge Championships (GBRs), was enough to merit Rousseau a higher seeding. In a low scoring quarterfinals match, Kelly reversed Rousseau to his back and scored a fall in 4:32.
Latilois had defeated Kelly twice this season. One was a 6-4 dual meet score and the other a fall in 3:24 at the GBRs. In this match Latilois was awarded a penalty point in the first period, and in the second Kelly was awarded one and scored an escape. Latilois also scored an escape, and prior to that a reversal, so a Kelly escape in the third period tied the match at four points apiece. Midway through the Sudden Victory round it was Kelly who scored a takedown to advance to the finals via a 6-4 win.
The Sulphur senior only allowed the Eagle junior a brief moment of spontaneity in the first period, but otherwise controlled the match. Laidlaw was ahead 2-1 prior to a second period reversal which led to a fall in 3:21.
North Desoto coach Dustin Burton told the editor the Division II team race would not be a runaway for the three-time defending champion Teurlings Catholic (TC) Rebels, and he was correct, sort-of. The margin between the Brother Melchior Trophy and the runner-up plaque was not 70.5 points, as it was in 2021 when the Griffins last won it, or 53.5 points in 2022 as it was over Shaw. It was only 51.5 points.
The Rebels won their fourth consecutive Division II team championship.
Prior to the finals TC was ahead of North Desoto by 26.5 points. Had each of the Griffin four finalists won via falls, they would score only 24 points, which was not enough to overtake the Rebels. With only two wrestlers in the consolation rounds, the third-place finish of Owen DeBoisbanc at 160 lbs. and the fifth-place finish of Daniel Olivier (a defending Division II state champion whose senior year was beset by injuries), sealed TC's fourth consecutive Division II championship.
| | |
| --- | --- |
| | 106 lbs.: Alex Rozas kept his amazing undefeated freshman year intact with a 3:33 fall over North Desoto freshman Jacob Kershaw. |
| | |
| --- | --- |
| | 113 lbs.: Kaiden Triche of Rummel assuaged his disappointing loss to TC's Brennan Romero in the 2022 finals with a 1:07 win over TC's Daniel Daspit. |
| | |
| --- | --- |
| | 120 lbs.: Sam Houston senior Pollex Coleman's debut and farewell to 120 lbs. was a rousing success as he scored four falls, including one over defending state champion Brennan Romero of TC in the finals. |
126 lbs.: Coleman was at 120 lbs. because Tyson Roach, a defending Division I state champion from 2022, decided to compete at 126 lbs.

The Bronco junior may have underestimated the competition, however, which is understandable after his season, which included winning three of seven matches against Southside's Landon Reaux.

His first match went into the second period, and his third went into the third.

In the semifinals, defending Division III state champion and Outstanding Wrestler award winner took Roach the entire six minutes, albeit Roach won handily 16-3 MD.





It is hard to think he expected the match he got from TC's Brennan Boyer in the finals.

Boyer scored a takedown in the first period and allowed Roach one reversal between his two in the second period, taking a 6-2 lead into the final two minutes.

Boyer chose to start standing and he kept his four-point advantage for 1:40 seconds.

Then something the editor has not seen on video yet happened – perhaps a lateral drop or a hip-toss - and Roach put Boyer on his back and held him there.

The five-point move gave Roach a 7-6 victory and his second state championship.
132 lbs.: TC's Layne Rivette had a very good season, and the editor admits he did not notice it.

At 132 lbs. he only fell to Louisiana wrestlers the likes of Wiley Boudreaux, Richie Clementi (both 2023 Division I state champions) and Lucas Maneckshaw of East Ascension (D1 6th-place).

Dylan Stubbs of Rummel defeated him in the first round of the Ken Cole, but he came back to win eight matches, including one over Stubbs, to place third.

The senior Rebel had a fairly easy road to the finals, winning via a 15-0 TF, a 9-0 MD and an 11-2 MD.

North Desoto's third-seeded Collin Bell had a fairly easy path as well, with two falls interrupted by a 9-4 match over #6 Rylan Fontenot of Rayne.

In the finals the Griffin junior was down 5-4 entering the third period but took a 6-5 lead with a reversal after 40 seconds had elapsed.

Rivette escaped almost immediately to tie the match, and he went ahead by two points via a takedown with 16 seconds remaining.

A penalty point gave Bell a total of seven, but that was not enough and Rivette escaped with an 8-7 win.
138 lbs.: It was good to see Belle Chasse senior Caleb Andrews back in the Division II finals.

His opponent, though, was TC's two-time Division II state champion, and undefeated LACL, Ken Cole and everything else he entered champion, senior Ethan Boudreaux.

Boudreaux scored a fall over Andrews in the Brusly Invitational finals and a 13-1 MD in this match to earn his third Division II championship.

A little later he was recognized as the Division II Outstanding Wrestler.
145 lbs.: Fans might have needed the break Boudreaux's six-minute match gave them after the 132 lbs. finals.

The break sort of continued at 145 lbs., but only re the scoring – not the intensity of competition.

Top-seeded sophomore Brandt Babineaux of TC faced third-seeded Dylan Compton of North Desoto, a freshman.

Babineaux had defeated Compton twice, barely, 3-1 in the LACL quarterfinals and 5-3 SV in the Ken Cole finals.

He got by Sam Houston's second-seeded Caleb Lavine in 1:33.

Each wrestler only managed an escape in the first six minutes.

In 5:42 of wrestling on their feet neither wrestler scored a takedown.

The impatience of a freshman proved the difference as Compton scored the winning takedown only seven seconds into the Sudden Victory period.
152 lbs.: TC junior Hudson Sharon wrestled at 152 lbs. all season.

Brusly senior Chris Miller fluctuated from 160 lbs. to 170 lbs. all season, except for this event, for which he dropped to 152 lbs.

Sharon placed third in 2021 and second in 2022.

While Brusly was still in Division III, Miller placed fourth and second in those same years.

During the season Miller lost 11 matches.

Three were to soon-to-be Division I state champions.

Seven others came from Division I placers.

In his last match, well, if he lost it would be to a Division II state champion by default.

And that is what happened.

Sharon scored seven points before Miller managed a third-period reversal with only 13 second remaining.

Sharon was not done, though, and capped off his scoring with an escape with four seconds remaining to seal an 8-2 win.
160 lbs.: North Desoto's Isaac Dees won a state championship over Teurlings Catholic's Ethan Boudreaux.

That was in 2020, though, when both were freshmen 106 lbers.

Boudreaux never again lost a state tournament match.

As a sophomore Boudreaux won the first of what would be three state titles, whereas Dees dropped to a fourth-place finish.

Then Dees disappeared for a year, to the editor, I mean.

He had actually transferred to Caddo Magnate and, as he was ineligible to compete, he chose not to wrestle.

He changed his mind this season and came back with a vengeance.

(Yet a very nice and polite vengeance.)

He lost two matches all season.

One was to Nick DiGeralamo of Holy Cross in the LACL, in which Dees, who had wins in the event against Division I third and fourth-place winners Arthur Schott of Jesuit (12-7 SV-1) and Sergio Houston of Zachary (10-0 MD), to place third.

The other was to Benton's Cooper Reagan, who placed sixth in Division I.
The Caddo Magnate senior, though, had a really tough 4-3 consolation semifinals win against North Desoto junior Lake Bates.

Bates is the younger brother of North Desoto's first state champion, Chase Bates, who won a title in 2017.

His Louisiana losses included the one to Dees, and ones to a Division I third-place finisher, runner-up and state champion.

In this finals, though, it was the junior who scored the only two takedowns of the match, as well as an escape, while limiting Dees to only two escapes and a stalling point in a 5-3 win.
170 lbs.: Alex Rozas is not TC's only ridiculously talented freshman.

While Braedon Simoneaux did not have an undefeated season, he only lost to two Louisiana wrestlers.

One was St. Paul's Landry Barker, who captured his second Division I championship and completed an undefeated season while Simoneaux was wrestling his first finals match.

The other was to East Ascension's Gabriel Bonin, who was wrestling Barker on the next mat.

Bonin defeated Simoneaux by a point, 9-8, on November 26th.

Simoneaux returned the favor almost two months later in the Ken Cole finals 4-2 SV.
His opponent was defending state champion Hunter Addison of North Desoto.

Simoneaux had handled the Griffin senior in two previous matches via a fall in 3:46 and a 6-2 decision.

But this was STATE, and Addison had no intention of relegating his title without a fight.

Addison took a 3-1 lead into the third period.

In the final two minutes, however, Simoneaux stormed back to take a 4-3 lead with an escape and takedown.

Addison tied the match with an escape with 14 seconds remaining, necessitating a Sudden Victory period.

While not "Sudden," Simoneaux's "Victory" came fairly quickly, as he scored a takedown after only 19 seconds had elapsed.
182 lbs.: The Brusly Panthers won their first LHSAA Division II individual championships in over two decades when second-seeded Anthony Denova upset top-seeded Caden Robison of North Desoto 7-5. Brusly's last Division II championship came when J.C. Safford pinned Buras' Charles Bondi in 38 seconds in 1999, the last year Brusly competed in Division II. In 2000 the Panthers were a part of the new Division III. In their 23 years competing in Division III, Brusly won 12 team championships.

Robison pinned Denova in 1:44 at the LACL. This match appeared to be heading Denova's way when he scored the first points via a takedown after 40 seconds. But after an escape Robison scored four more points in the last seven seconds. Neither wrestler scored in the second period, and Denova did not let Robison score in the third. After being awarded a penalty point, he scored a reversal and two nearfall points to win 7-5.
195 lbs.: The #1 seed, TC's senior John Wayne Prejean, III, had an advantage over Carencro senior Ledgerick Collins in that Prejean defeated Collins 3-2 to place third at this year's Ken Cole.

Prejean also defeated Episcopal's Will York, and York was the only other wrestler to defeat Collins.

The one-point difference might have been superseded by another significant factor, though.

Prejean had not competed in an LHSAA state championship before.

This was Collins' third, and in 2022 he placed third as a sixth-seed.

The experience counted, if just barely.

Tied-1-1 in the third period, Collins scored a takedown with three seconds remaining to secure a second Collins state championship.

His brother Quinn won one in 2022.
220 lbs.: Parkway senior Kristofer Mesloh had a great season, marred only by losses to the Division I state champion, the Division III state champion and the Division III runner-up.

His opponent, junior Kendra James of TC, also had a great season, particularly as this was his first one.

He had wrestled behind Jacob Doucet until the state championships.

Perhaps a little jittery in his first match, despite being seeded third, he still prevailed 8-3, and then pinned the #6 and #2 seeds to reach the finals.

Mesloh advanced via a fall, a forfeit and a 5-0 decision in the semifinals.

James would prove his toughest test.

Mesloh ended the first period comfortably ahead 4-1, but the Rebel junior would not submit, and Mesloh found his lead only 5-4 entering the third period.

The senior owned he third period, though, via two takedowns and two nearfall points, while James could only manage two escapes and a penalty point.

Mesloh won 11-7, but as Doucet is graduating, be wary of James as a senior next season.
285 lbs.: TC senior Kole Hayes had a late start to the season due to TC's football success.

His tournament wins counted well, though, at the Lafayette Jacob McMillan and the Brusly Invitational (Division II).

North Desoto's Dom Smith's season is hard to judge.

The senior was undefeated against Louisiana wrestlers, but he only wrestled three prior to the state championships.

Against out-of-state competition he was 2-9, giving him an actual 5-9 record.

Five forfeits made it 10-9, which was enough to be seeded third.

He pinned his first two opponents in 2:52 and 1:42.

Then he received a forfeit into the finals.

Second-seeded Darien Gabriel of Carencro lost by disqualification after slamming Grace King freshman David Melendez.

Melendez was unable to partake in the rest of the tournament, so Smith earned the right to face Hayes.

Hayes, though, was pinning his opponents faster as the rounds progressed: 1:39, 0:43 and 0:14.

The 14 seconds was tough to beat though, so he used 1:21 to pin Smith.

This was Smith's first state tournament, so expect to see him a lot come the 2023-24 season.
This one is baffling. Not so much because Basile had a chance to win their fifth-straight Division III team championship. Come the finals it was a pretty forgone conclusion that they would not. Shaw would do that, much like Jesuit did in Division I thanks to Spencer Lanosga. Shaw would just get any drama out early…real early. Basile freshman Patrick Fontenot was not expected to beat Shaw freshman Caden Judice. Only two wrestlers had done that all season, one being the best 106 lbs. wrestler in the state, TC's Alex Rozas, and other the second best, Jacob Kershaw of North Desoto. But how they got that close to Shaw before the finals is a mystery. Shaw defeated Basile 60-24 in the Division III Duals Championships, in which the Eagles won eight of the 10 matches. The Bearcats outscored the Eagles by four points at the Jacob McMillan Memorial, but Shaw only entered seven wrestlers while Basile had 12. Shaw had 12 wrestlers at the Ken Cole. Basile had 11. Shaw did not have Raymond Howard at 285 lbs. but Basile did not have Christian Bergeron at 182 lbs. Yet the Eagles outscored the Bearcats 112 points to 64.
Basile had a seed differential of 14 to Shaw's 10 according to TrackWrestling statistics. I have no clue as to what that means. I calculated a five versus three differential in bonus points expected and bonus points earned, in Basile's favor. I like that better – two calculated points difference against 2.5 actual points difference. (Do I need a new hobby?)
If a race in Division III were to be had, it would have been between Basile and De la Salle for the runner-up plaque. Yet the Bearcats were one Technical fall and a pin away from tying the event and two pins away from winning it all.
The Bearcats, however, could not have known that Shaw's Caden Judice sealed the title for the Eagles with his fall over Basile's Patrick Fontenot at 106 lbs. They would have been ill advised to bet that the Eagles would lose the next four finals matches, even though they were seeded first in two of them.
What the Bearcats did to place second and come that close to beating an outstanding Shaw squad merits nothing but respect for both programs.. Both teams should be lauded appropriately in their schools' lore.
Shaw leads Basile by 5.5 points.
106 lbs.: As one may infer from what is written above, top-seeded Caden Judice had

little problem with Basile's third-seeded Patrick Fontenot.

Fontenot advanced to the finals via falls of 2:43 and 4:12.

Judice also used to falls, but, when combined, he only required 59 seconds to do so.

Counting his finals victory, the Shaw freshman only required 1:25 to win three matches and his first Division III championship.

He did not know it then, but the freshman sealed Shaw's first wrestling state championship team title.
Shaw leads Basile by 11.5 points, but the Bearcats have the one thing left in Pandora's box after she released troubles and woes and Keeping Up with the Kardashians to plague mankind. Hope.
113 lbs.: Defending state champion Dylan Duvernay of De la Salle had defeated Shaw's Blake Andre twice during the season, 8-1 and 10-1, in dual meets.

Duvernay's only losses came from Division I and Division II wrestlers, all of whom placed at these state championships.

The junior did not intend to lose to a Division III opponent now, even though Andre was a Division II third-place finisher in 2022.

Duvernay prevailed easily via an 11-3 MD.
Shaw leads Basile by 11.5 points.
120 lbs.: Defending state champion Shane Barbarin of De la Salle competed at 138 lbs. in most of his November matches. That might be expected as his 2022 state championship was at 126 lbs. In December he went down to 132 lbs. and garnered a Trygg Memorial third-place finish. He cut to last season's weight for the Trey Culotta and placed second. Come the LACL, weight-loss dementia may have kicked-in as he ventured into the ridiculously strong 120 lbs. arena. A Texas kid and Catholic's Watts Goodson knock him out of placing, but he rebounded and won the Titan Invitational at Lakeshore a week later.

St. Louis senior Luke Caballero won a state championship in 2021. In 2022 he lost in the finals to Brusly's Cameron Redditt, contributing, no doubt, to Redditt winning the D3 Outstanding Wrestler award. Caballero started the season at 132 lbs. but made it to 120 lbs. by early December. He caught some of the grief at that weight class via the hands of Sam Houston's Tyson Roach, Jesuit's Jose Rincon and Walker's Kye Karcher. He also lost a 25-12 MD to Evangel freshman Jeremiah Yearby. That loss relegated him to the third-seed spot.
Barbarin won a tough semifinals match 6-3 over Shaw's Kobe Nguyen.

Caballero had a little harder time proving to Yearby that a state championship is different for a senior than for a freshman (or middle-schooler, as Yearby placed third in 2022 and 6th in 2021).

Yet, Caballero prevailed 7-5.

In the finals, though, Barbarin limited Caballero to five escapes, while the Cavalier scored four takedowns and a reversal for a 10-5 defense of his title.
126 lbs.: Shaw senior Hayden Tassin had a win over Evangel's Michael Brame, II, and thus was the top-seed with Brame in the second spot.

The win was due to an injury default, though, and TrackWrestling does not provide any details.

Brame was on the mat again eight days later, so it was not a major injury, but due to it the "true Brame" may not have been showcased.

The "true Brame" showed up for this event, though.

The sophomore's path to the finals included an 18-2 TF, a fall in 3:29 and an 8-3 win over defending state champion Jay Guillory of Basile.

Tassin's road was much easier, consisting only of a bye and falls in 0:32 and 1:12.

Tassin started the finals off OK.

After an initial Brame takedown he escaped and took Brame down for a 3-2 lead.

But Tassin would only manage three escapes in the next 2:38 while Brame scored four takedowns, the last one resulting in a fall in 4:28.

Tassin was the first Shaw finalist to lose, but he would have company soon.
Shaw leads Basile by 11.5 points.
132 lbs.: Top-seeded Joseph Gilreath of Evangel pinned second-seeded Aydan Green of South Beauregard in the Jimmy Vidrine D3 Invitational.

But neither Gilreath, a freshman, nor Green, a sophomore, had met St. Michael senior Antonio Barraza on the mats this season.

They both learned about seniors at the state championships the hard way.

(I realize Tassin was a senior who lost to Brame, II, a sophomore at 132 lbs.

If the senior scenario always worked, underclassmen would not compete and state champions could not be determined.

The scenario generally refers to lower-seeded seniors who are not expected to advance as far as they eventually do.)

Barraza pinned Thibodeaux in the semifinals in 2:52.

He only needed 1:34 to win a state championship against Gilreath.

Gilreath and Green should be in several finals matches in future years, though.

Barraza might be, but only in a coach's chair.
138 lbs.: Shaw's Carson Dalton, with a 21-22 record, was seeded 15th, which is pretty much not seeded at all.

Only four of those losses were to Division III wrestlers, though.

Petty things like that have never bothered the Eagle junior.

He was not seeded in 2022, lost his first match and then proceeded to place sixth.

This time he took care of the second seed in Round One 5-2, scored a fall in 4:51 over the sixth seed, and then beat Malachi Benetrix of De la Salle, who had defeated him twice this year, 7-4 and 6-4 SV, 4-2 to reach the finals.

Senior Camden Gautreaux of DeQuincy had no such problems on his path to the finals.

The top seed recorded falls in 2:21, 1:39 and 1:31.

The DeQuincy Tiger also had little problem with Dalton in the finals, taking a 6-0 lead 5:45 into the match.

Dalton scored an escape, but Gautreaux took him down in the waning seconds for an 8-1 win.

In doing so Gautreaux won DeQuincy's first state championship, in any sport, as well as the Division III Outstanding Wrestler award.
Shaw leads Basile by 11.5 points.
145 lbs.: Perhaps to fend off a Cavalier assault for the Division III Brother Melchior trophy, or, more likely, the runner-up plaque, Basile's Luc Johnson moved down to 145 lbs. for the state championships.

That, records dictated, would pit the defending state champion against the 2022 runner-up from De la Salle, Liam O'Connor.

O'Connor's only losses on the year, aside from a 4-3 loss to a Brother Martin non-scorer, were to Brother Martin D1 state champion Kent Burandt, D2 state champion Dylan Compton of North Desoto, D2 runner-up Brandt Babineaux of TC and to Chalmette's D1 fifth-place finisher Leeland Webb, whom he defeated earlier in the season.

Johnson's only loss was to TC's Hudson Sharon, at 152 lbs., and Johnson defeated Sharon before and after that match.

Everyone else in the weight class was competing for third-place.

Johnson scored falls in 0:34, 0:32 and 1:08 to reach the finals.

O'Connor used 0:19, 3:22 and 3:01 to reach the last match.

But the 152 lbs. Trey Culotta, LACL and Ken Cole champion was too much for the Cavalier, and Johnson Prevailed by a 12-2 MD.
Shaw leads Basile by 6.5 points and has clinched the Division III team championship.
152 lbs.: Preston Gautier joined Hannan's Grayson Pennington as a two-time state champion for the Hawks…or, rather, just for Harry the Hawk(?).

Gautier only lost to Division I opponents (one a state champion and one a runner up) aside from once to Basile's Johnson.

He dominated this bracket, though, with his toughest match ending in a fall against Basile senior Parker Fontenot.

Sophomore Jamir Wilson of Evangel, seeded third, avenged a January 7th loss to John Curtis' David 'Fra Massicot by defeating the Patriot 8-6, to reach the finals.

To no avail, though.

The defending Division III state champion Gautuer, after a scoreless first period, required only 42 seconds of the second two-minutes to score a fall and win his second state title.
160 lbs.: Top-seeded Jason Brown of Shaw was unseeded in 2022 but, after losing his first match, he went 5-0 to place third.

This season he was the top seed over Basile senior Luke Fontenot.

Fontenot was 2-1 against third-seeded Michael Gilreath of Evangel.

What Brown and Fontenot both lacked, however, was experience on a state championship finals mat.

Gilreath knew nothing but making the finals.

He was a runner-up in 2020 as an eighth-grader.

He won the following year and placed second again in 2022.

Neither Brown nor Fontenot made it to the finals match.

In the semifinals Gilreath pinned Fontenot in 5:25 and hitherto unknown and unseeded Jerome Bridges of John Curtis defeated Brown 9-3.

Gilreath taught Bridges all about being on a state finals mat, and the lesson only took 1:29.
170 lbs.: De la Salle senior Luke Robertson knew the finals mat all to well, but without fond memories.

In 2021 he fell victim to the then freshman Gilreath in 5:17.

The following year he fell to St. Louis' Graham Montet 8-7.

John Curtis senior Aden LaBorde placed fifth in 2022 and sixth in 2021.

Robertson, although injuries held him to only 15 matches prior to this tournament, was undefeated.

In the Warrior Open he pinned East Ascension's Gabriel Bonin, the 2023 Division I runner-up, in 3:59, and had beaten LaBorde 5-1 in the Jimmy Vidrine D3 finals.

LaBorde won the Bulldog Brawl and placed fifth at the Ken Cole, so he had a very good season, also.

LaBorde did not make the finals match easy.

Robertson led 3-0 entering the third period, when LaBorde scored his first point via an escape.

Robertson followed that with a takedown, and LaBorde scored another escape.

For as yet unknown reasons, LaBorde was allowed to take the bottom position again, and escaped again.

LaBorde was also awarded a penalty point with 1:20 remaining, but neither wrestler scored again and Robertson prevailed 5-4.
182 lbs.: Defending state champion Christian Bergeron, a Bearcat senior, was pitted against 2022 runner-up senior Jason Krail of De la Salle.

Krail had pinned Bergeron at the John Curtis Division II Duals Championships on December 30th, but not 10 days earlier, Bergeron did not look to be in top-form yet.

At the Trey Culotta he only placed ninth, though he did not lose to any Louisiana wrestlers.

But due to Basile's football success Bergeron only wrestled his first match on December 10th.

Krail's first match was on November 2nd.

The difference showed as Krail was the Trey Culotta runner-up.

Aside from the Krail loss, Bergeron only lost to Jesuit's Jackson Calderaro, who placed second in Division I.

Krail had only lost to Louisiana's Division I state champion Jacob Schexnaidre of East Ascension, but that was at 195 lbs.

At 182 lbs. his only loss was to 2023 Division I runner-up Jackson Calderaro.
Bergeron pinned Krail in 2:41 in the 2022 Division III 182 lbs. finals. But this was a different Jason Krail. No points were scored in the first period, and after an early escape, Bergeron needed another minute to score a takedown and take a 3-0 lead. In the last 30 seconds, after an escape by Krail, Bergeron added another takedown, and the five points was all he needed. In the third period Krail scored another escape and was awarded a stalling point, but Bergeron prevailed a second time 5-3.
Shaw wins Division III by 2.5 points over Basile.
195 lbs.: Even though, due to John Curtis' 5A football state championship win, A.J. Smith did not start wrestling until December 16th, he still posted a 27-1 record, falling only to East Ascension's Division I state champion Jacob Schexnaydre in the Ken Cole finals.

His opponent was Episcopal's Will York, whom he had pinned twice earlier in the season.

York had lost 11 matches during the season, but nine (including the two matches with Smith) were to Division I and II state placers.

He placed fifth at the Ken Cole and fourth in the GBRs.

It appears a loss by York to Holy Cross' Peter Miller was the difference between York and Shaw's second-seeded Bryce Hanley, who defeated Miller at the Beast on the Bayou at Shaw.

It was tight, but York got past Hanley 5-4 in the semifinals.

And this time he was not to be pinned by Smith.

A 7-1 first period lead by Smith, and then an escape 23 seconds into the second period was all the points Smith would need.

He scored four more points, but York only scored six points in the last four minutes.

The Curtis sophomore prevailed 12-7.
220 lbs.: It was time for Dunham's James Baldwin.

He was 0-2 in his first state championship as a freshman in 2020.

In 2021 he was seeded seventh but placed fifth, and in 2022, seeded second, he fell to top-seeded Christian Johnson of Bossier.

That match was tied 14-14 approaching the final minute when Johnson reversed Baldwin to his back and scored a fall.
This time Baldwin was the top seed.

He lost once, to Griffin Ellis of Jesuit, 8-5, in the LACL semifinals (Baldwin placed third by defeating Parkway's Kristofer Mesloh 5-2).

He won the Ken Cole over Mesloh 11-3 MD, and followed that with a GBR championship, handing Baton Rouge's Eli Latilois his only defeat of the season.

St. Lois' Henry Milligan was undefeated on the season.

Granted, that was in only six matches between December 7th and January 18th, yet it included falls over Sam Houston's Colt Fisher (2023 D2 5th), TC's Kendra James (2023

D2 2nd) and Mesloh (2023 D1 1st).

Baldwin also had a win over James, two over third-seeded Wade Rist of Hannan, D1 runner-up Gage Kelly of Live Oak and Catholic's fourth-place winner Blair Rousseau.

Baldwin did not start competition until January 7th, but he had 17 matches under his belt.

The experience showed as Baldwin won the first period 4-0, the second 2-1 and the third 5-1 for an 11-2 MD win.
285 lbs.: Ryan Fobbs of Erath, the Bobcats' sole wrestler, had an excellent season.

He was 14-2.

He avenged an early 3-1 loss to Kaplan's Ethyn Vigneaux with a PSWCs finals victory 1-0.

Fobbs smothered Catholic's David Russell in the LACL finals 9-0 MD.

He lost in the Ken Cole finals via a quick fall to Walker's Gabriel Millbern, but he defeated Milbern in the semifinals of the PSWCs.

(It is common for lighter wrestlers to get away with minor mistakes.

Such mistakes are not as easily remedied when over 220 lbs. per wrestler are involved.)

Shaw's Raymond Howard had no such problems.

His only loss was in a 2-1 match against TC's 2023 state champion Kole Hayes.

He won his 18 other matches, and all by falls over Louisiana wrestlers.

The record looks very good, but none of his Louisiana opponents, aside from Hayes, placed in the 2023 state championships – in any Division.

He did not compete in the LACL or the Ken Cole.

The only tournament in which he competed was the Tiger Clash at Hahnville, which is a nice yet little tournament compared not only two two-day tournaments but even some one-day events.

While Howard had more matches, more victories and one fewer losses than Fobbs, and thus was seeded first, he did not have the experience against very good wrestlers that Fobbs did.
The match was a pretty typical 285 lbs. affair by wrestlers who rarely do something that puts them in serious jeopardy.

(I found that last word tough not to write in all upper-case letter, followed by an exclamation point and in italics.)

No points were scored in the first period and Fobbs scored an escape for the only points in the second.

In the third period, however, Howard found what Russell described to me after the LACL finals.

Fobbs has very heavy hips, and they are tough to get out from under.

Howard was awarded a penalty point after 30 seconds had elapsed in the third period, but Fobbs was literally weighing on him.

That is tiring, and it tired Howard to the point that Fobbs was able to turn him over and score a fall at 5:09.

Fobbs joins Wiley Boudreaux, the 2023 Division I state champion from Southside, as the only Erath wrestlers to win Bobcat state championships.

(Boudreaux won as a sophomore at Erath in 2021 and won the Division III Outstanding Wrestler award.

)
---
Yes, this took much longer than I intended, over a week. In fact, as a "brief recap" of the state championships, it is, like my 2022 retirement, an utter failure. I used to get something published at least by Sunday evening, if there was not a Super Bowl on TV. Yet as I started including one photo, I started feeling guilty about not including photos of others. Brief match descriptions turned into works of Marcel Proust. CAT kept wanting treats!
Well, it is done now, and if some readers do not like any opinions that found their way into this, please feel free to throw something at me tomorrow on St. Charles Avenue. A Rex doubloon would be fine, thanks. If not, and I cannot catch one on my own (or buy one from a six-year-old for a dollar), I am sure I can depend on Michael Lundin.
You may see some of the above text, or at least vaguely similar text, published again. I know the readers mainly want to see the photographs, but I have to write something to maintain what I, and very well perhaps alone, consider punditry.
CONFUSED?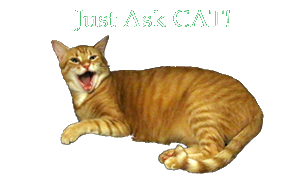 ---
© 2022-23 by Louisiana Wrestling News
You may not make electronic copies of these copyrighted materials nor redistribute them to 3rd parties in any form without written permission.