| | | |
| --- | --- | --- |
| | | Fini |
---
Makeup table leg baffles editor
November 29th, 2019| Written by: Editor
Upon setting up the Shany makeup table when it arrived I knew my daughter would love it.
However, while taking ti apart to try to hide it until Christmas, one of the legs would not come off. I used the weight of the table to turn the leg CCW. I used some pliers. I even put a heating bag on it to try to use high school physics on it. Nothing worked.
I have a warranty and was asked to send some photos to the email address I got from y'all: Shany Support <info@shanycosmetics.com>
Click and photo for an enlarged version
Below, of course, is how it looked when I set it up originally, and I have added some information: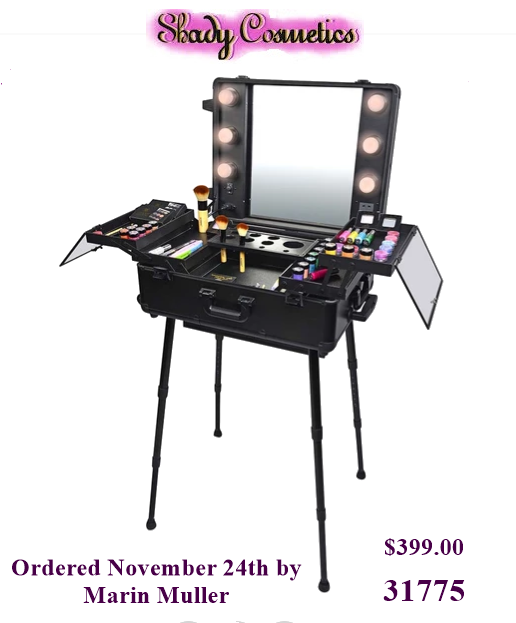 Please let me know what we can do. I understand I may have to return it in an odd-sized box.
Thanks much!
Martin G. Muller
10510 Clinton Street
River Ridge, Louisiana 70123
(504) 305-1824
---
© 2019-20 by Louisiana Wrestling News
You may not make electronic copies of these copyrighted materials nor redistribute them to 3rd parties in any form without written permission.